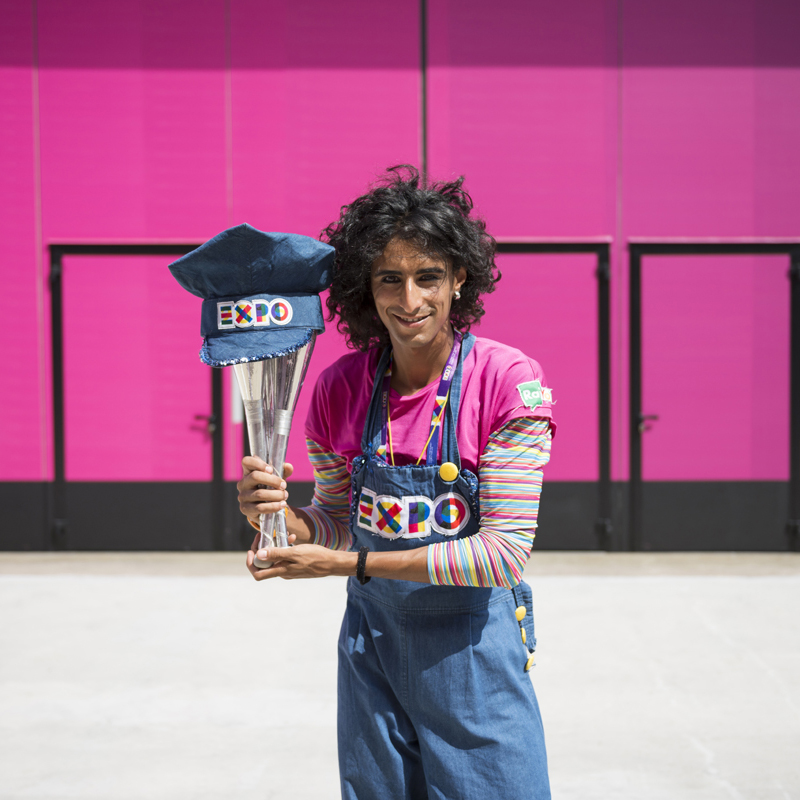 Yassin
---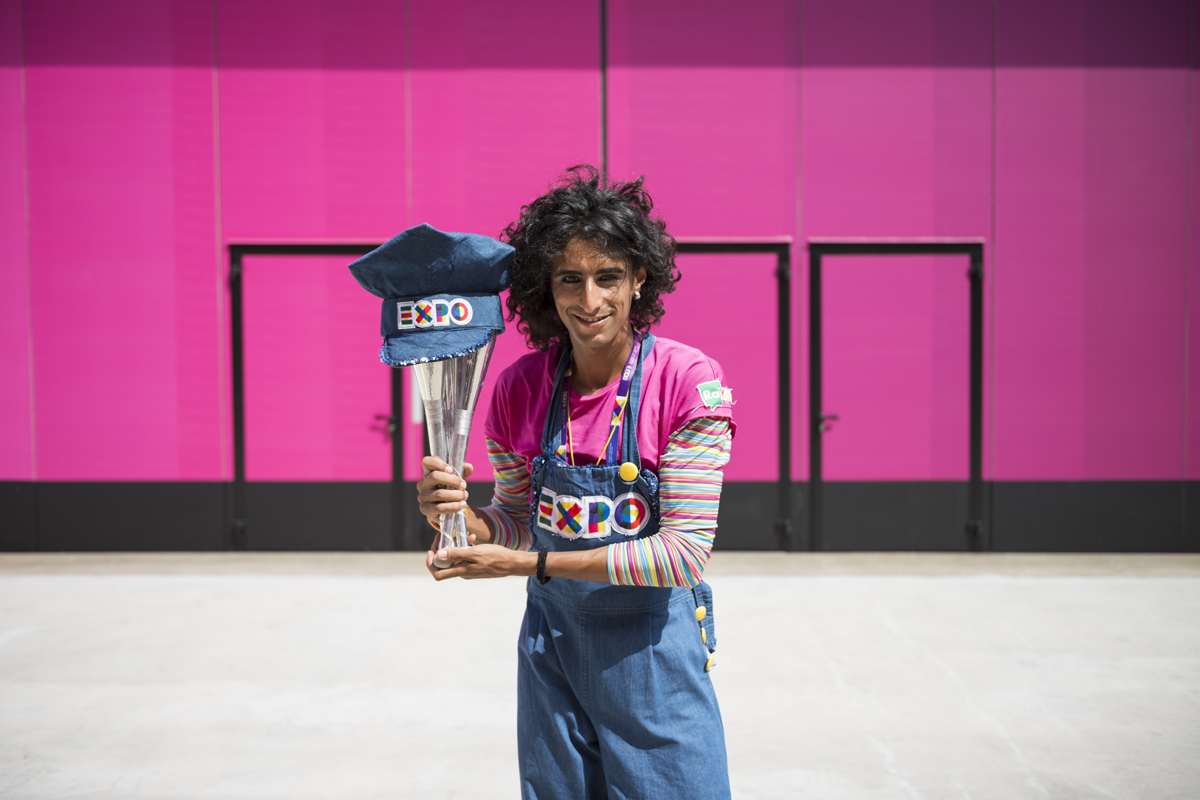 YASSIN // artista // Milano
parata di Foody
Prima di arrivare in Expo facevo spettacoli di magia, giocoleria e spettacoli con il fuoco. Nel 2010 ho deciso di licenziarmi dal mio lavoro a tempo indeterminato, programmavo macchine a controllo numerico per la falegnameria, per dedicarmi totalmente a questa attività. Dopo un buon inizio hanno iniziato a sopraggiungere gli alti e bassi tipici del mondo dello spettacolo, mi sono trasferito dalle Marche a Milano. Sono arrivato ad Expo tramite un mio collega che aveva bisogno di una sostituzione nei giorni in cui non c'era. Ho fatto il provino con Paride Orfei e alla fine mi hanno proposto di partecipare a tempo pieno. È stato un po' un caso anche se io non credo molto nel caso perché penso che se credi nei sogni e in quello che vuoi fare bene o male qualcosa arriva sempre, non sai come, ma qualcosa arriva.
artist // Milan
Foody parade
Before coming to Expo I was doing magic, juggling and fire shows. In 2010 I decided to quit my permanent job (I programmed CNC machines for woodworking) to devote myself entirely to this occupation. After a good start, the high and lows typical of the entertainment world kicked in, and I moved from Marche to Milan. I began working at Expo thanks to a colleague who needed a replacement for a few days. I auditioned with Paride Orfei and eventually he asked me to join full time. It all happened by chance, even though I don't believe in chance, because I think that if you believe in dreams and in what you want to do, sooner or later something will come your way.