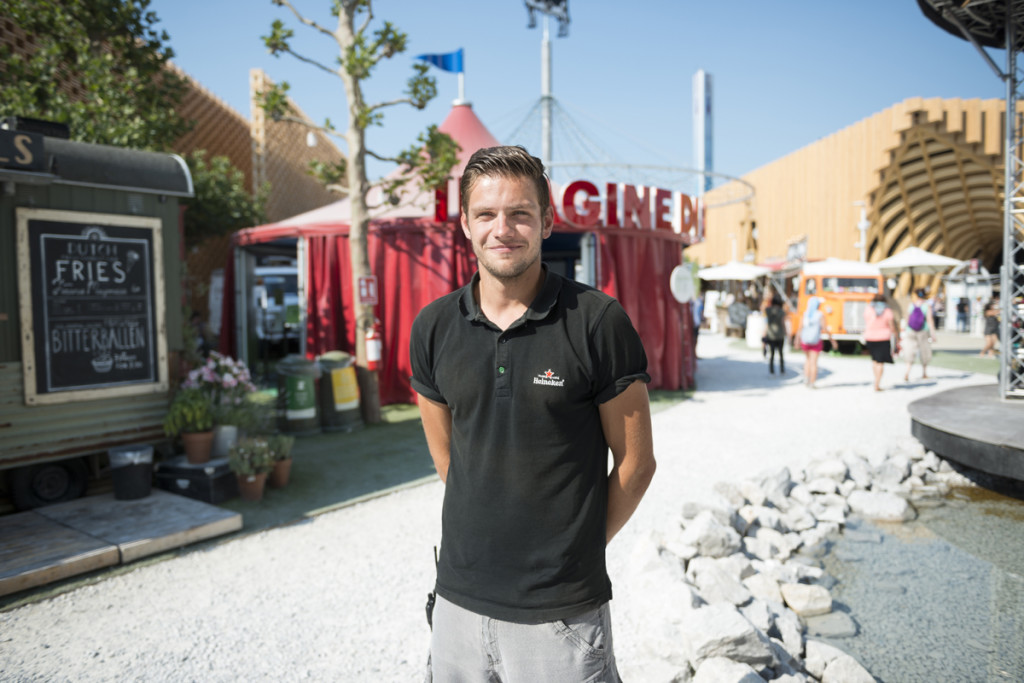 Yannik
---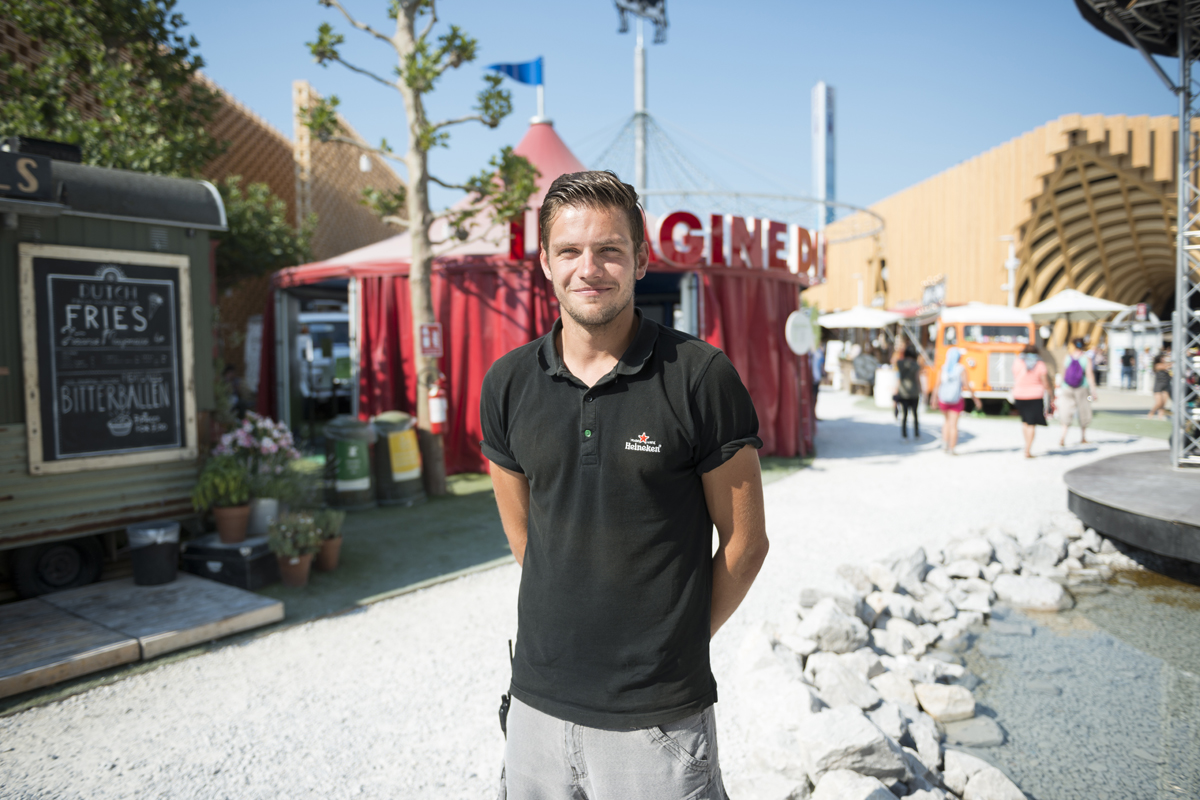 YANNIK // studente // Hoogeveen
Team leader Padiglione Olanda
Vengo dal nord-est dell'Olanda, una città molto vicina al confine con la Germania. Sono arrivato qui per uno stage organizzato dalla mia scuola, studio turismo e hospitality management e qui al Padiglione sono team leader e coordinatore del dipartimento ospitalità. Credo che lavorare qui in Expo sia un'occasione unica nella vita. Dopo questa esperienza vorrei lavorare all'estero, ho già fatto esperienze di lavoro all'estero per due anni e ora sono sicuro che questo è quello che voglio fare nel mio futuro. Viaggiare ovunque, non importa dove.
student // Hoogeveen
Team Leader, Dutch Pavilion
I come from the North-East of the Netherlands, from a town very near the Border with Germany. I came here for an internship organised by my school; I study tourism and hospitality management and here at the pavilion I am a team leader and the coordinator for the hospitality department. I think that working for Expo is a once in a lifetime opportunity. After this experience I'd like to work abroad, I've already done it for two years and now I know that this is what I want to do in the future: Travel everywhere, no matter where.