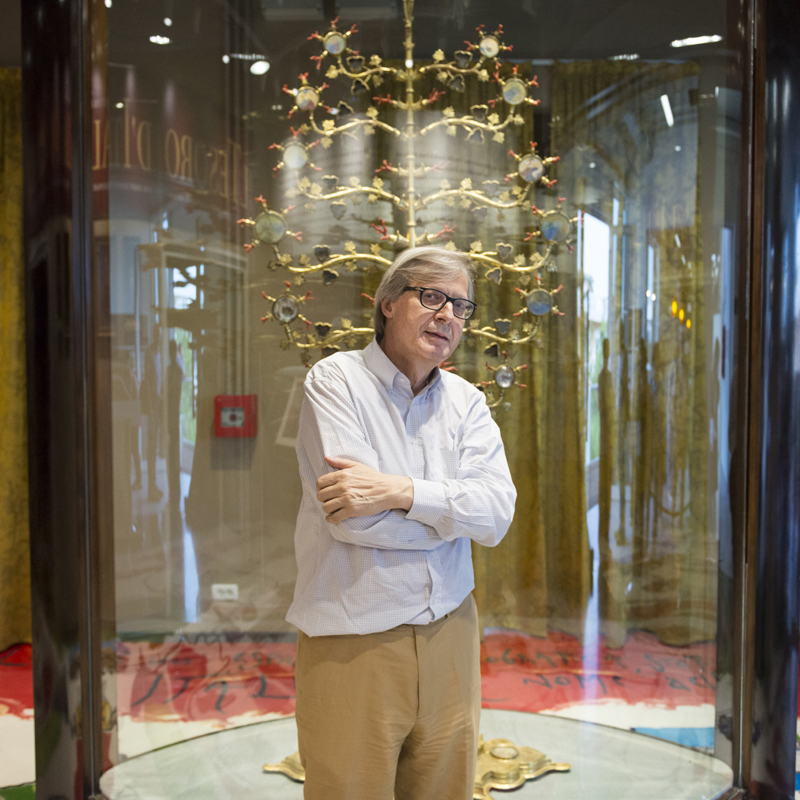 Vittorio
---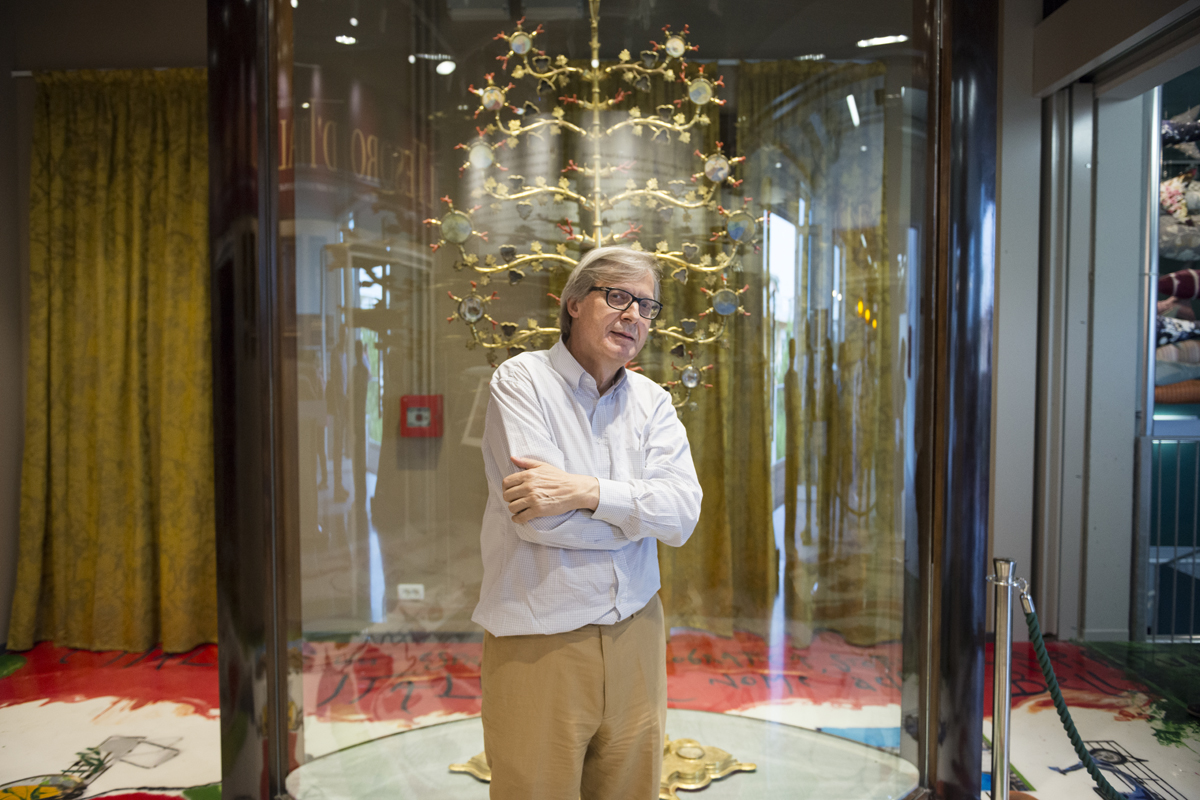 VITTORIO // critico di storia dell'arte // Ferrara
Il tesoro d'Italia
Se c'è il buono, che è quello di cui si parla con il cibo, c'è anche il bello e il bello è qui rappresentato regione per regione nel percorso di un ideale museo dell'arte italiana, che in Italia non esiste neanche a Brera. Qui dalla Valle d'Aosta alla Sardegna ho voluto che fossero presenti tutte le regioni. Ci sono quadri, tutti di ottima qualità, alcuni molto singolari e originali che rappresentano un viaggio ideale in Italia. Lo spazio del Padiglione Italia che è vuoto, pieno di fotografie e proiezioni, poteva essere lo spazio per una mostra come questa… quindi da quel punto di vista l'Italia non c'è. Quando uno viene qui in Expo e si diverte per 10 ore magari vuole anche capire che è in Italia, e qui, visitando questa mostra, è in Italia. La polemica è nelle cose, per il resto io sono un sostenitore di questo luogo, di Expo, sono favorevolissimo all'impresa, polemico con il Padiglione Italia ma l'Italia l'abbiamo compensata qua. Qui si ha quello che altrove manca ed era, secondo me, giusto che ci fosse.
art critic // Ferrara
The treasure of Italy
There is goodness, of which we talk when we refer to food, but there is also beauty, and here beauty is represented region by region in an ideal tour of Italian art – something which does not exist in Italy, not even in a prestigious museum such as Milan's Brera art gallery. I wanted to showcase every region of Italy, from Valle d'Aosta to Sardinia. We've selected paintings, all of excellent quality, some very peculiar and original, which take us on an ideal trip around the country. The Italian Pavilion is empty, filled only with photographs and projections, and it could have been instead the location for an exhibition like this one… from this point of view, Italy is absent there. People coming to Expo can have fun for hours but maybe they also want to feel that they are in Italy, and here they are in Italy. Controversy is part and parcel of an event like this, apart from that I am a supporter of this place, I am completely in favour of the project; I object to the Italian Pavilion but we've compensated for that here. Here we have what is missing elsewhere, and including it was in my opinion the right thing to do.