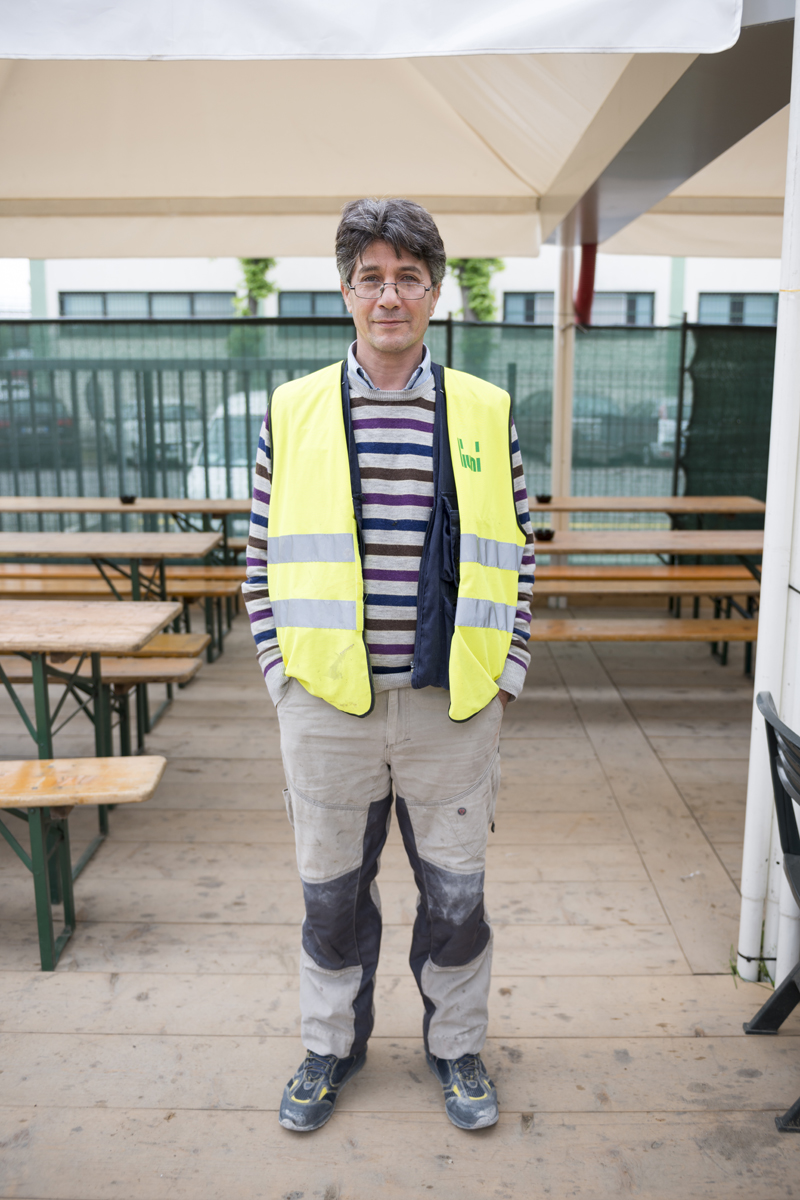 Rocco
---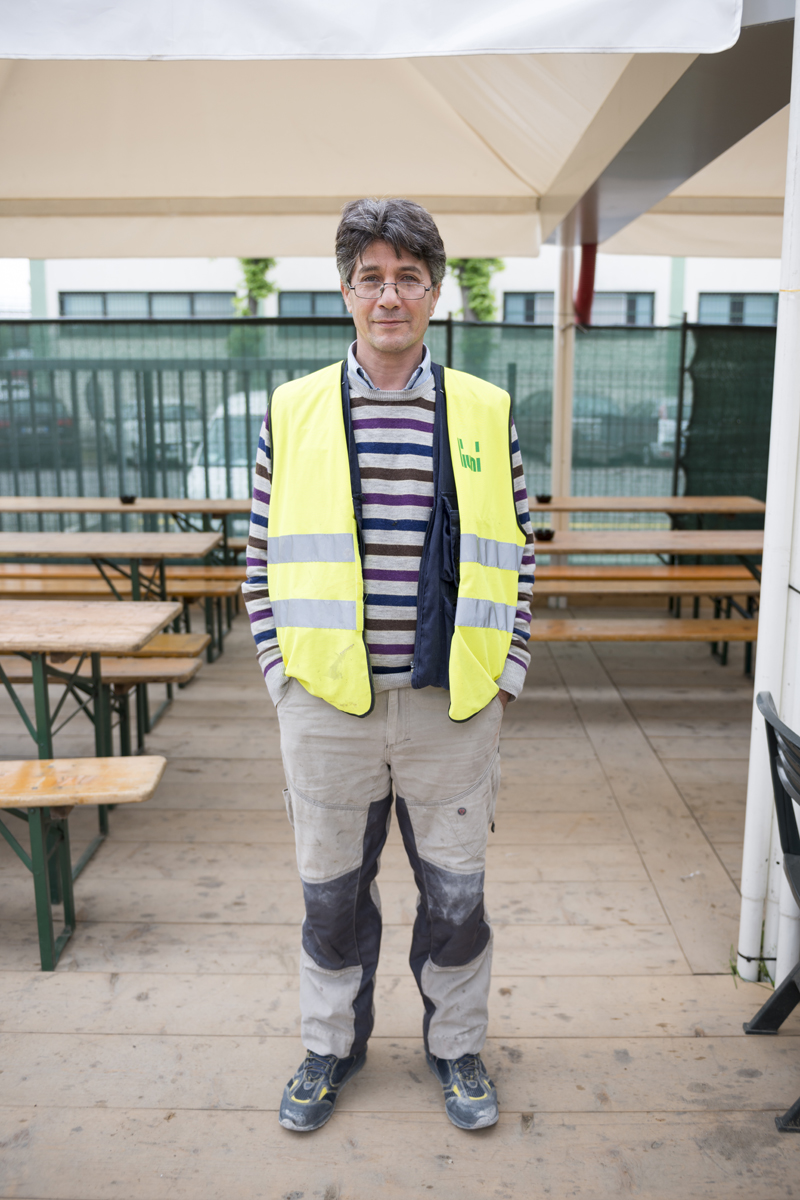 ROCCO // operaio // Milano
Padiglione Zero
Sono di Taranto ma vivo a Milano da 25 anni. Mi occupo dei pavimenti del Padiglione Zero. Ci aspettavamo di lavorare di più però abbiamo fatto 20 giorni di lavoro. Un lavoro come un altro ma bello da vedere più che altro per il contesto… ho fatto un giro ieri, c'è a chi piace a chi no. A me piace.
construction worker // Milan
Pavilion Zero
I come from Taranto but I've been living in Milan for twen¬ty-five years. I'm in charge of the flooring of the Zero Pavilion. We expected to work more but we actually worked for twenty days. It was a job like any other, nice especially in terms of the context… I had a walk around yesterday, some like it and some don 't. I like it.