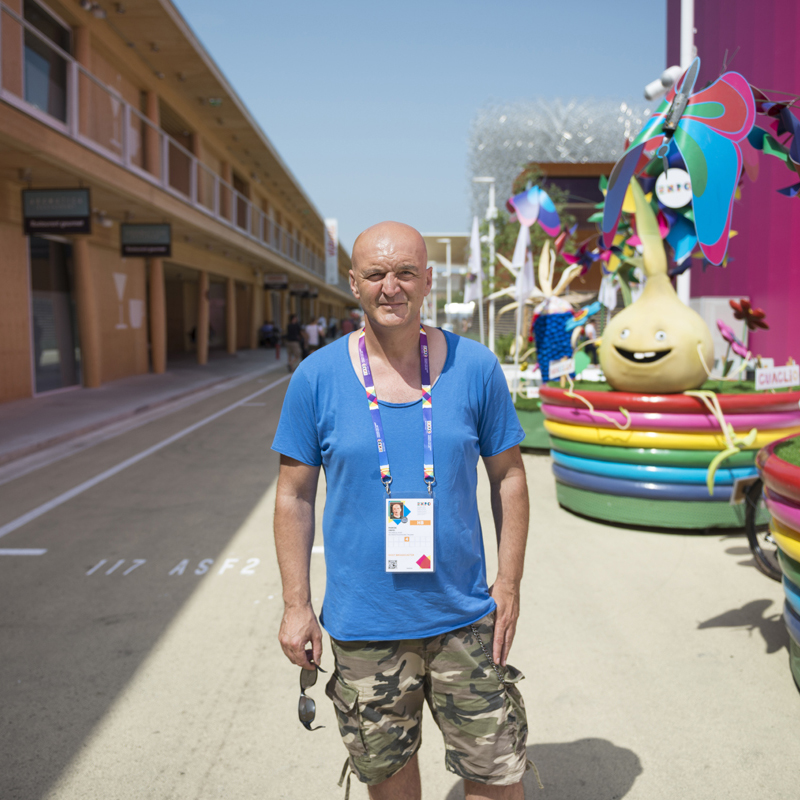 Paride
---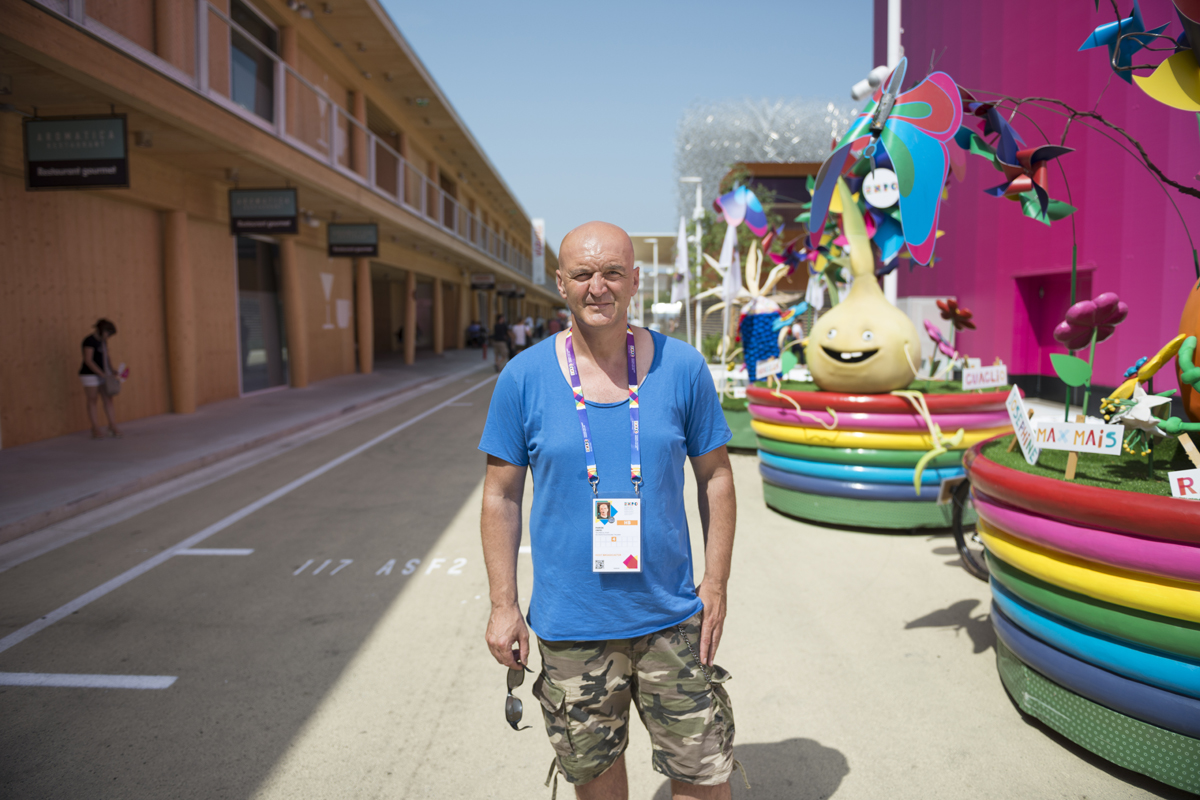 PARIDE // artista // Milano
Parata di Foody
Vengo dal mondo del circo, essendo il figlio di Nando Orfei. Mio padre è stato un personaggio molto importante nel panorama del circo, non solo italiano ma anche mondiale. Sono stato e sono ancora un'artista, quando ho voglia di farlo… Adesso mi dedico alla presidenza di una accademia di arte circense a Milano che porta avanti la tradizione della nostra famiglia, del nostro nome. Per l'occasione dell'Expo, abbiamo radunato una squadriglia di "pazzi", molti sono proprio allievi della nostra scuola. Per conto di Rai Yo-yo abbiamo messo in piedi la sfilata di Foody e dei suoi amici che facciamo tutti i giorni due volte al giorno. Facendo spettacoli e avendo girato parecchio il mondo sono molto abituato ad ogni tipo di situazione ma devo dire che ogni volta che ho a che fare con i giovani -io sono un po' meno giovane di loro- e vedo l'entusiasmo che si crea anche in una situazione abbastanza semplice come una parata in un contesto come l'Expo, questo mi dà comunque una gioia e una ricchezza interiore incredibili. Cerco di incamerare il più possibile questo bagaglio artistico e di vitalità per poi trasmetterlo ai ragazzi più giovani. Posso davvero dire di aver avuto qualcosa da imparare anche qui.
artist // Milano
Foody Parade
I come from the circus world, as I am the son of Nando Orfei. My father was a very important figure on the circus scene, not only in Italy but also worldwide. I was and I still am an artist, when I can be bothered to do it… Now I am the president of a circus art academy in Milan, which carries on the tradition of our family, of our name. For Expo we gathered a bunch of crazy people, many of which are students of our school. We were commissioned by Rai Yoyo to organise the parade of Foody and his friends, which we stage every day twice a day. Having worked in show business and travelled all over the world, I am used to any kind of situation, but I must say that every time I am involved with young people – I am slightly less young than them – and I see the enthusiasm that even something as simple as a parade in a context such as Expo can generate, this fills me with happiness and fulfilment. I try to take all this art and vitality away with me, and to teach it to the younger kids. I can honestly say that I learned something here.