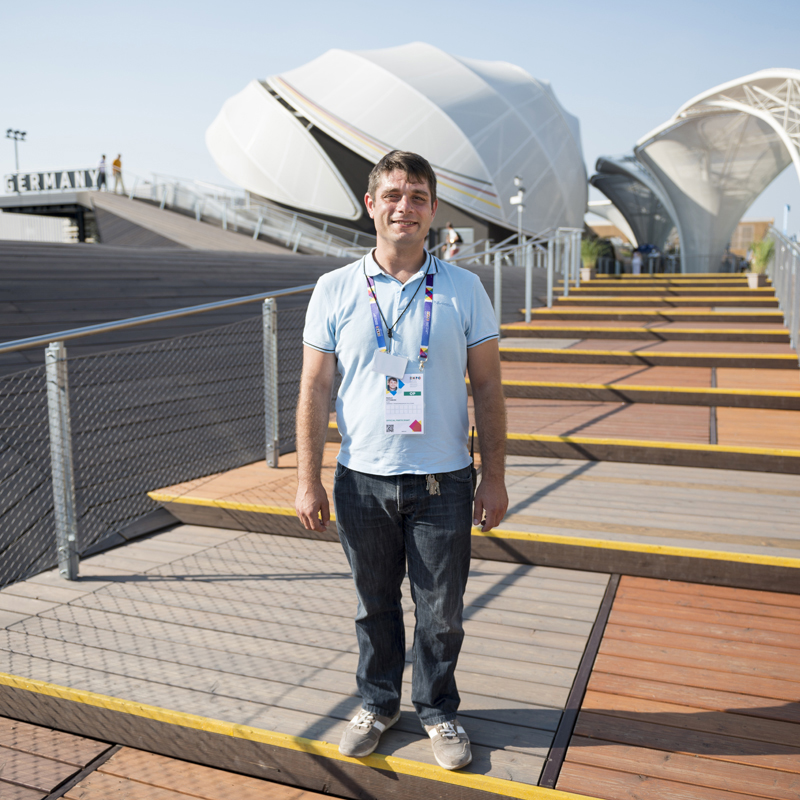 Paolo
---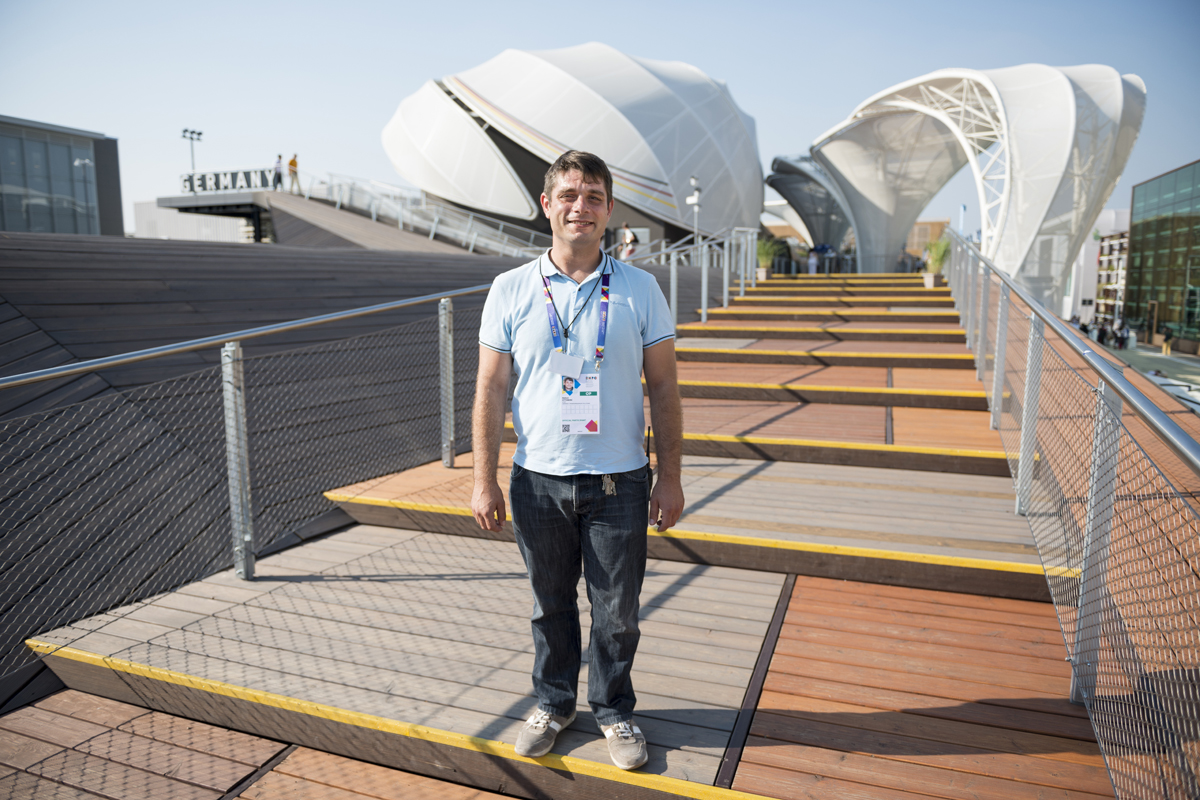 PAOLO // Rovigo
facility manager Padiglione Germania
Vengo da Rovigo, cittadina del veneto, e ho vissuto gli ultimi due anni in Germania attirato da questa grossa nazione in forte espansione dove ho imparato il tedesco, fatto un corso di lingue e lavorato nella gastronomia per mantenermi agli studi. Expo è stata un'occasione emersa in un secondo momento durante la mia permanenza in Germania, dopo una mia candidatura e un colloquio di una giornata intera a Francoforte. Spero che Expo sia un buon trampolino di lancio per le mie attività future, soprattutto all'estero, qui mi occupo di mantenere alto il sistema qualitativo del padiglione. Questo padiglione è molto interessante perchè ha scelto di esporre diversi progetti su cui la Germania vuole puntare nei prossimi anni: dall'ecosostenibilità all'innovazione, trovando soluzioni nuove per non inquinare.
Rovigo
Facility Manager, German Pavilion
I come from Rovigo, a small town in the Veneto region, and I've lived in Germany for the past two years; I was attracted by this booming country, where I've learned to speak German, attended a language course and worked in the food sector to support my studies. Expo was an opportunity that emerged later on during my stay in Germany, after I sent an application and attended a daylong interview in Frankfurt. I hope that Expo can be a springboard for my future activities, especially abroad. Here I take care of the pavilion's qualitative system. This pavilion is very interesting because it chose to display a series of projects that Germany wants to focus on in the coming years: from sustainability to innovation, finding new solutions to reduce pollution.