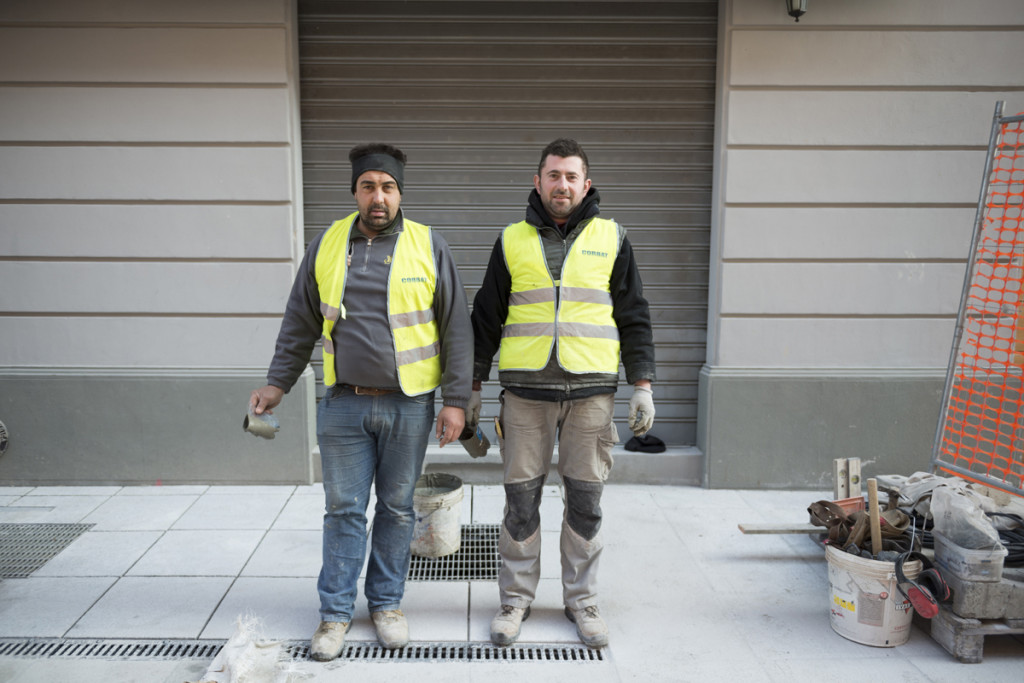 Nicola e Roberto
---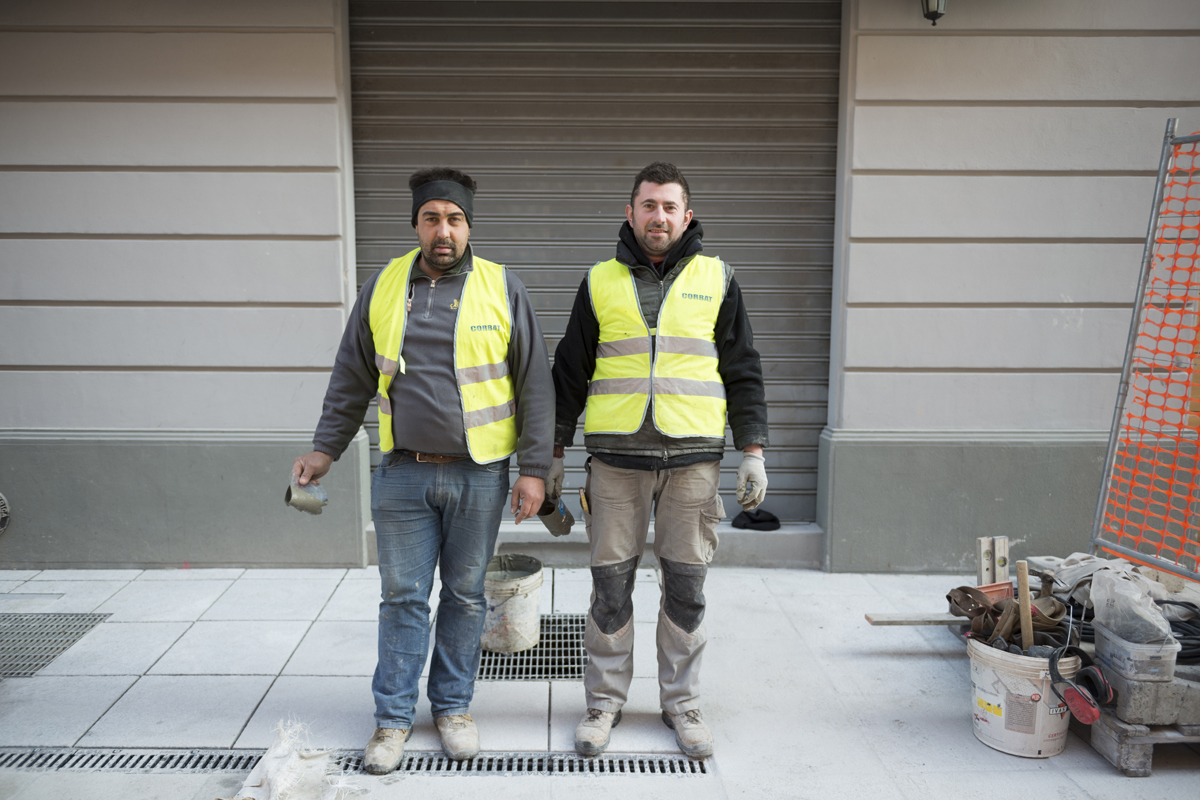 NICOLA E ROBERTO // operai // Milano
Cantiere della Darsena
È un anno che lavoro ed è un anno che lavoro per Expo.
Il problema è che ti fanno il contratto a termine e dopo si vedrà. Però almeno lavoro da alcuni mesi, in giro c'è poco o niente.
construction workers // Milano
Darsena building site
I have been working for a year, and for this whole year I was working for Expo.
The problem is that they only offer temporary contracts, and then we will have to see. At least I have work – there is hardly anything around at the moment.