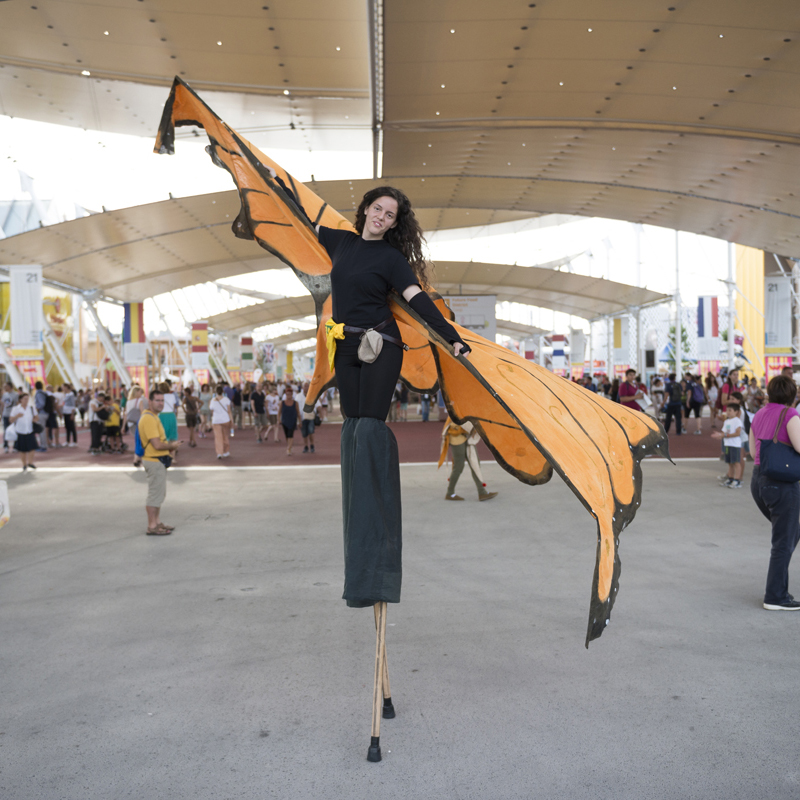 Monia
---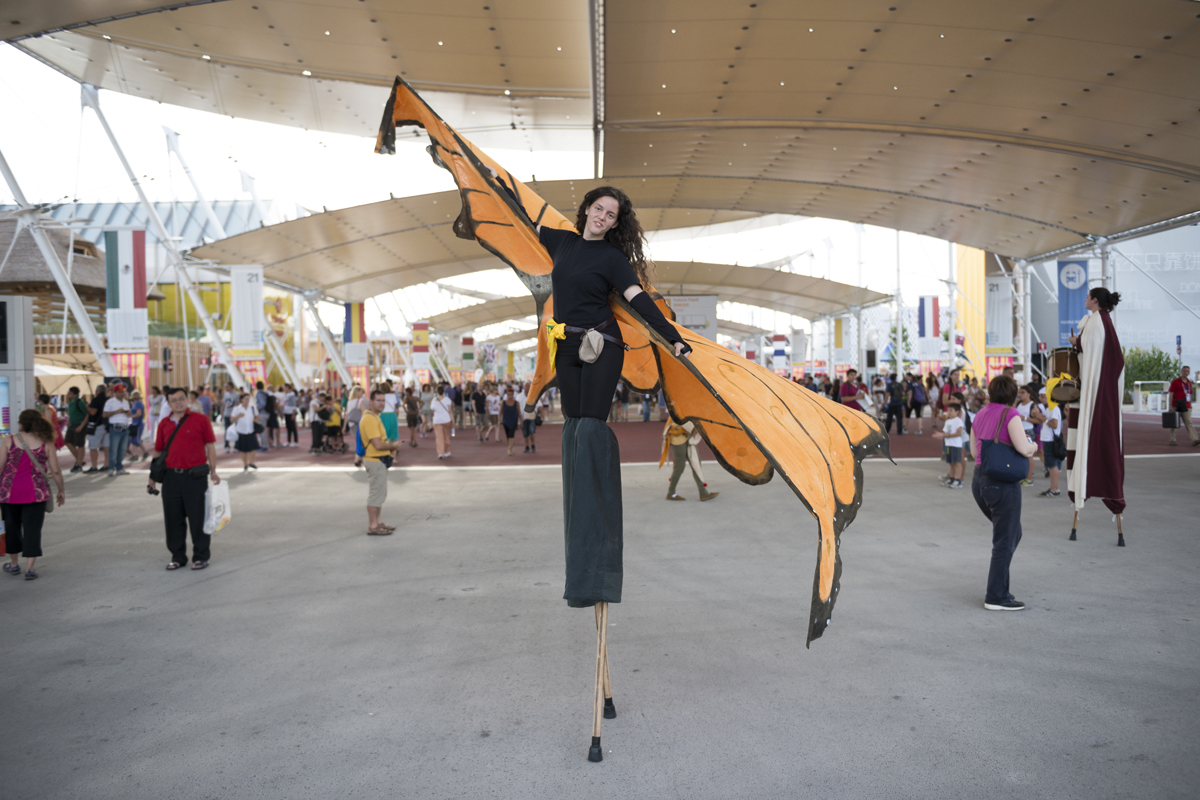 MONIA // studentessa // Pescara
Sono una studentessa appassionata di arte di strada. Studio scienze della formazione primaria perchè voglio diventare una maestra delle elementari. Qui in Expo trampoliamo per attirare visitatori verso i nostri Padiglioni dell'Abruzzo con i nostri prodotti tipici. Sono abruzzese di un paesino in provincia di Pescara che si chiama Elice e noi siamo i trampolieri dell'Ilex. Ilex è il vecchio nome di Elice. Siamo un gruppo medievale che è nato da una rievocazione che facciamo ogni anno nel mese di agosto che si chiama la notte dell'Ilex.
student // Pescara
I'm a student with a passion for street performance. I am graduating in primary education because I want to become a primary school teacher. Here at Expo we walk on stilts to attract visitors to the Abruzzi Pavilion, with our typical products. I am from Abruzzi, from a small town in the Pescara province named Elice. Elice used to be called Ilex, and that's why we are the Ilex stilt walkers. We are a medieval-themed group that originated from a re-enactment that we stage every year in August, the Night of Ilex.