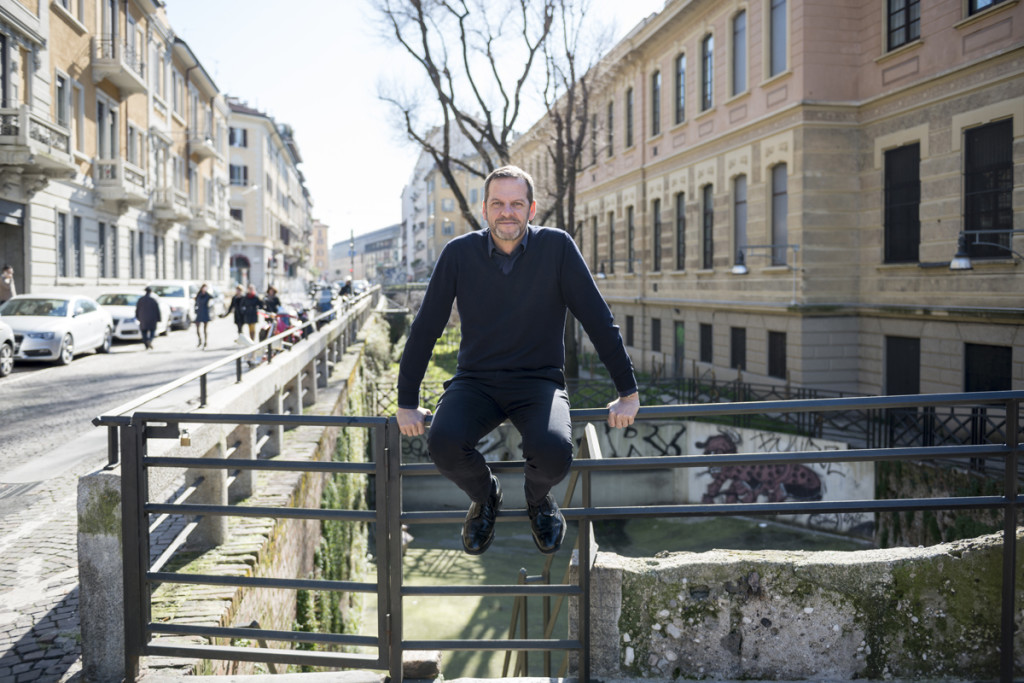 Marco
---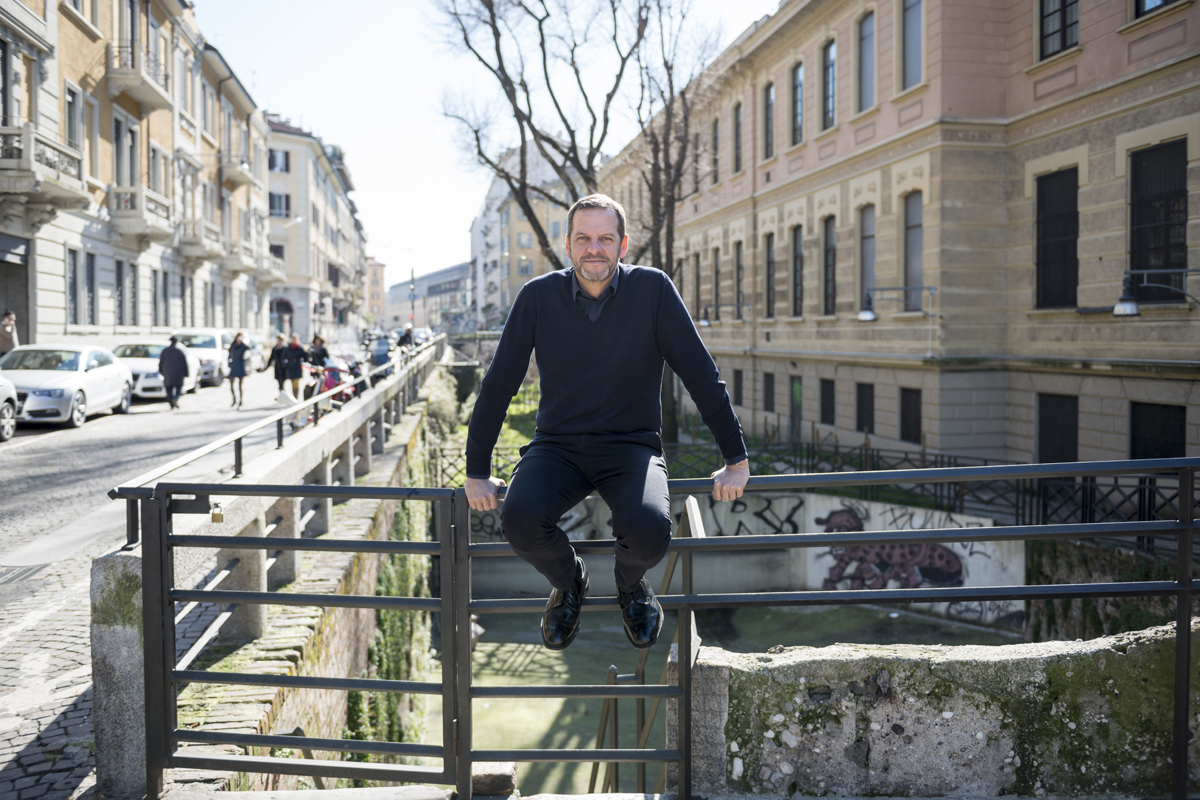 MARCO // Balich Worldwide Shows // Milano
Direttore artistico Padiglione Italia
Sento molto nelle fasce più giovani i flussi di energia: Expo è per Milano una specie di Salone del Mobile esploso, c'è un sacco di manovalanza creativa e produttiva. La mia sfida è riuscire ad innescare un senso di orgoglio, questo Paese è bloccato e si sbloccherà solo se le giovani generazioni acquisiranno consapevolezza e andranno all'attacco, prendendosi degli spazi e utilizzandoli al meglio.
Vogliamo mettere il faro su Expo come trampolino virtuale per lanciarsi, dove non so: se nel mare europeo, nel mare mondiale, nel vuoto… vale tutto. Però quello che serve ora alle giovani generazioni italiane è il mettersi a saltare e buttarsi.
La premessa è stata: cerchiamo di essere vivaio in tutte le attività che facciamo. Noi che pratichiamo l'innovazione come sistema di approccio al lavoro viviamo di rinnovamento e il rinnovamento c'è solo dove c'è freschezza di idee e di punti di vista che non necessariamente coincide con l'aspetto anagrafico ma sicuramente coincide con l'aspetto attitudinale delle persone.
Lo scambio culturale su un tema primario come il cibo si è trasformato in qualcosa di più interessante della premessa, che era una specie di Davos sulla sostenibilità: per certi versi è diventato un forum per alcuni uno sprone per altri un momento di vanto. A me ha permesso di scoprire delle cose fantastiche come quando ho conosciuto dei ragazzi che in Abruzzo fanno la transumanza. Hanno deciso di fare il formaggio più buono del mondo e magari hanno letto Chatwin o Hemingway e allora trovano un lato romantico che è bellissimo.
Questo è un ricambio che dona dignità a tutta una serie di eredità contadine che abbiamo snobbato ma che adesso se recuperate possono diventare un momento di vanto per coltivare la propria identità ed essere forti nei confronti delle sollecitazioni esterne.
Il fatto finalmente di celebrarsi un po' e con un po' di orgoglio è un bellissimo segnale. Poi starà ai singoli coglierlo.
Balich Worldwide Shows // Milano
Artistic Director of the Italian Pavilion
I can sense a great energy in younger people: Expo is for Milan a sort of supersized Salone del Mobile, there is a lot of creative and productive workforce around. The challenge for me is managing to instil a sense of pride; this country is stuck and it will get going again only if the younger generations acquire self-awareness and begin taking what's theirs, carving a space for themselves and using it in the best possible way.
We want to show that Expo is a virtual springboard to take a leap, towards Europe, the world, the unknown… I don't know, anything goes. What we need now are young people who dare to jump.
The premise was: let us be a nurturing force in everything we do. Our approach to work is an innovative one, and for this reason we live and breathe change. Change that can only take place in the presence of fresh ideas and perspectives. This doesn't necessarily coincide with young age, but certainly with the right attitude in people.
Cultural exchange on a fundamental theme such as food has transformed into something more interesting than what we were expecting, which was a kind of Davos on sustainability: in many respects it has become a forum, for some it's been a stimulus, for others a source of pride. As far as I'm concerned, it gave me the chance to discover fantastic things, such as a group of kids who practice transhumance in Abruzzo. They have decided to make the best cheese in the world; maybe they've read Chatwin or Hemingway and this made them see the romantic side of it, which is great.
This is a new approach that gives back dignity to a series of farming traditions that we've snubbed for a long time. If we revive them, they can become a source of pride allowing us to nurture our identity and to be strong in the face of external pressures.
The fact that we can finally celebrate ourselves a little is a wonderful sign. It is up to each one of us to make the best of it.