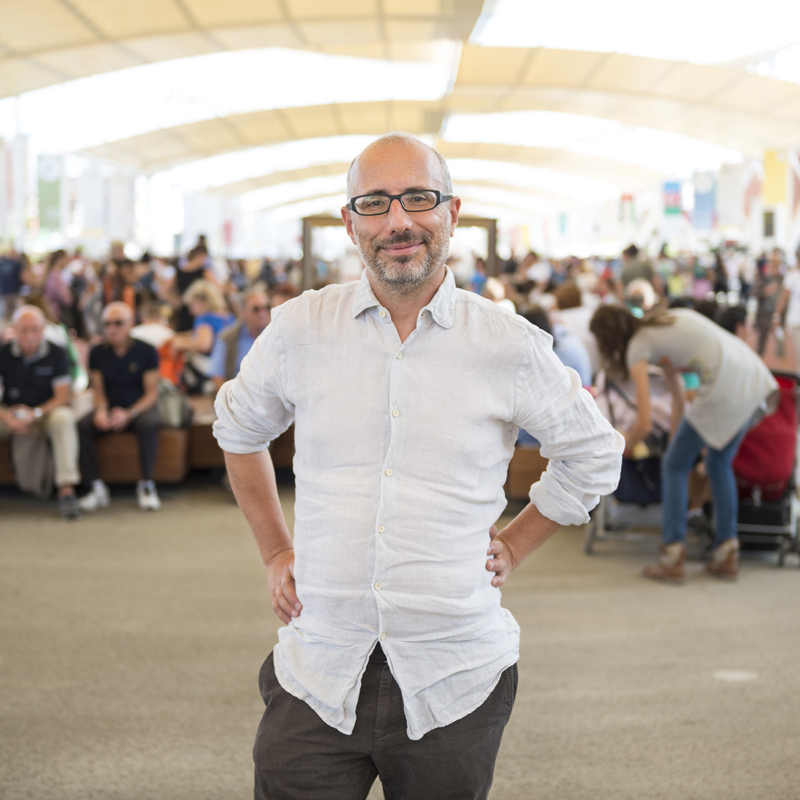 Marco
---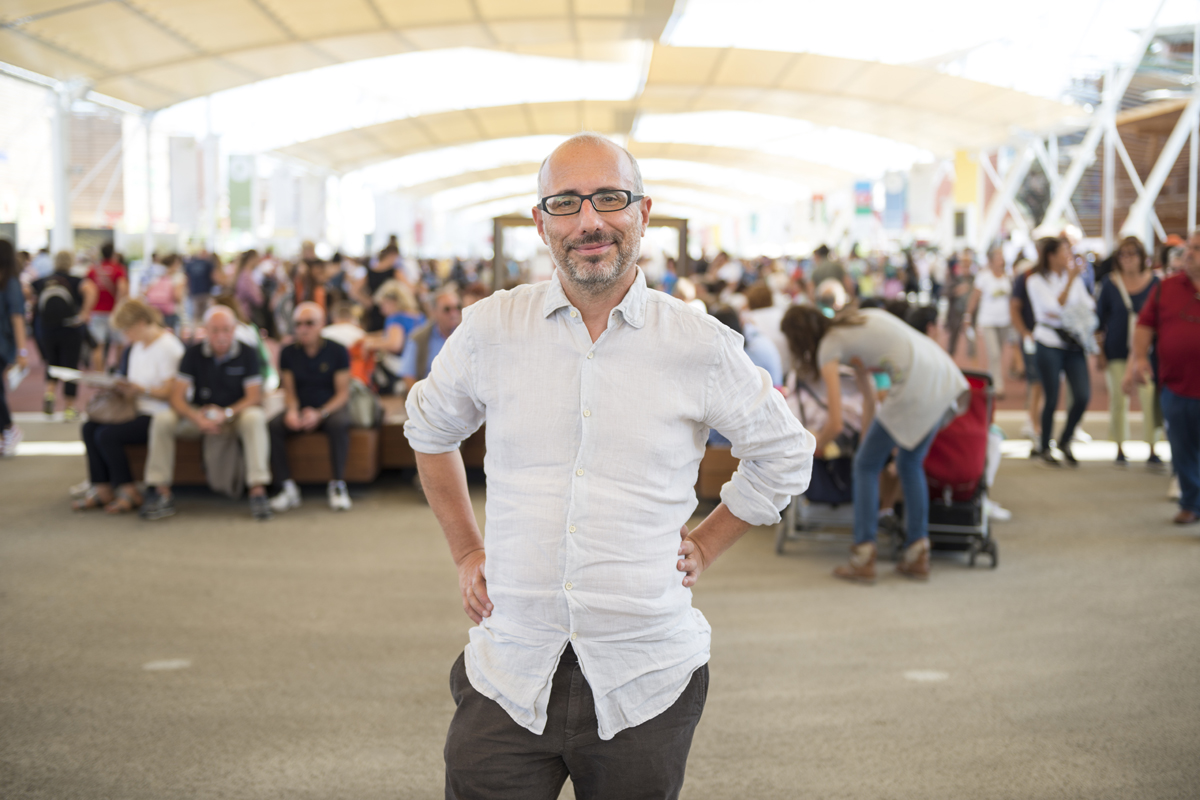 MARCO // giornalista // Milano
Radio Rai
Seguo Expo come inviato per la Rai anche se i primi tempi ho iniziato a venire come privato cittadino, mi sono fatto un pass stagionale. Ho iniziato ad assaggiare Expo quando era ancora abbastanza poco affollata, vedendo i Padiglioni in maniera abbastanza casuale e facendo delle dirette con Periscope così, a beneficio dei visitatori ma in maniera del tutto privata. Poi la Rai mi ha chiesto di fare delle conduzioni dal box di radio rai vicino al Padiglione Italia e lì è stato un altro tipo di esperienza. Pur non nascondendo i milioni di potenziali difetti sono fondamentalmente molto positivo nei confronti di Expo perchè la vedo come una grande possibilità di interscambio tra i popoli, è vero che i paesi vengono qua a mostrarsi come farebbe piacere loro mostrarsi, si mettono un po' di belletto, ma andando a grattare sotto la superficie trovi veramente la realtà. Soprattutto nei piccoli padiglioni dei cluster si incontra del personale davvero molto motivato, i Padiglioni dei cluster (specie quelli africani o sudamericani) hanno personale con una genuina voglia di raccontare il proprio Paese.
journalist // Milan
Radio Rai
I work at Expo as a Rai correspondent, although initially I came as a visitor, and bought myself a seasonal pass. I began to get a taste of Expo when it was less crowded, visiting pavilions rather casually and filming live videos on Periscope, for the benefit of visitors but as a totally private enterprise. Then Rai asked me to present some shows from the Radio Rai box next to the Italian Pavilion, and that was a different experience altogether. While I don't deny that it has several potential flaws, I am very positive towards Expo because I see it as a great opportunity of exchange between people; it's true that countries here display what they think are their best features, they put on a bit of a show, but if you scratch the surface you find reality. You can meet staff that is truly motivated, especially in the small pavilions that make up the clusters; the people working for the African and South American pavilions have a real desire to portray their countries to the world.