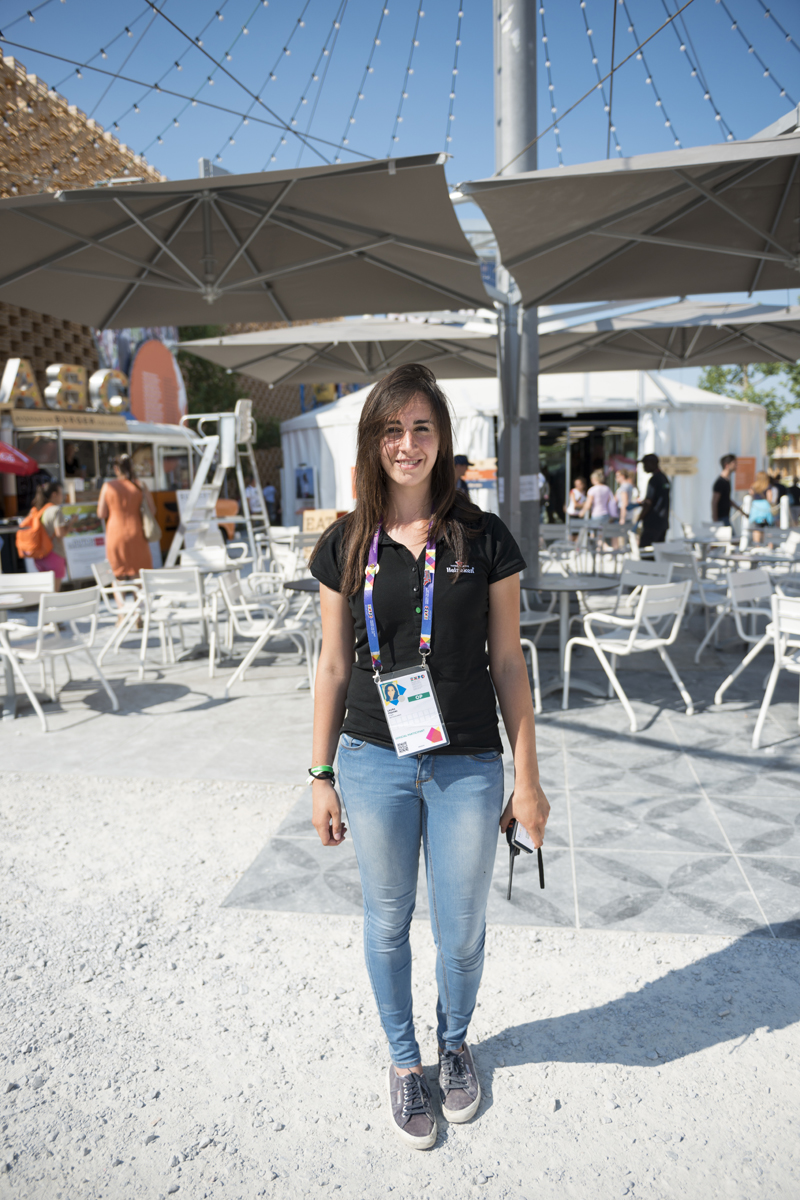 Laura
---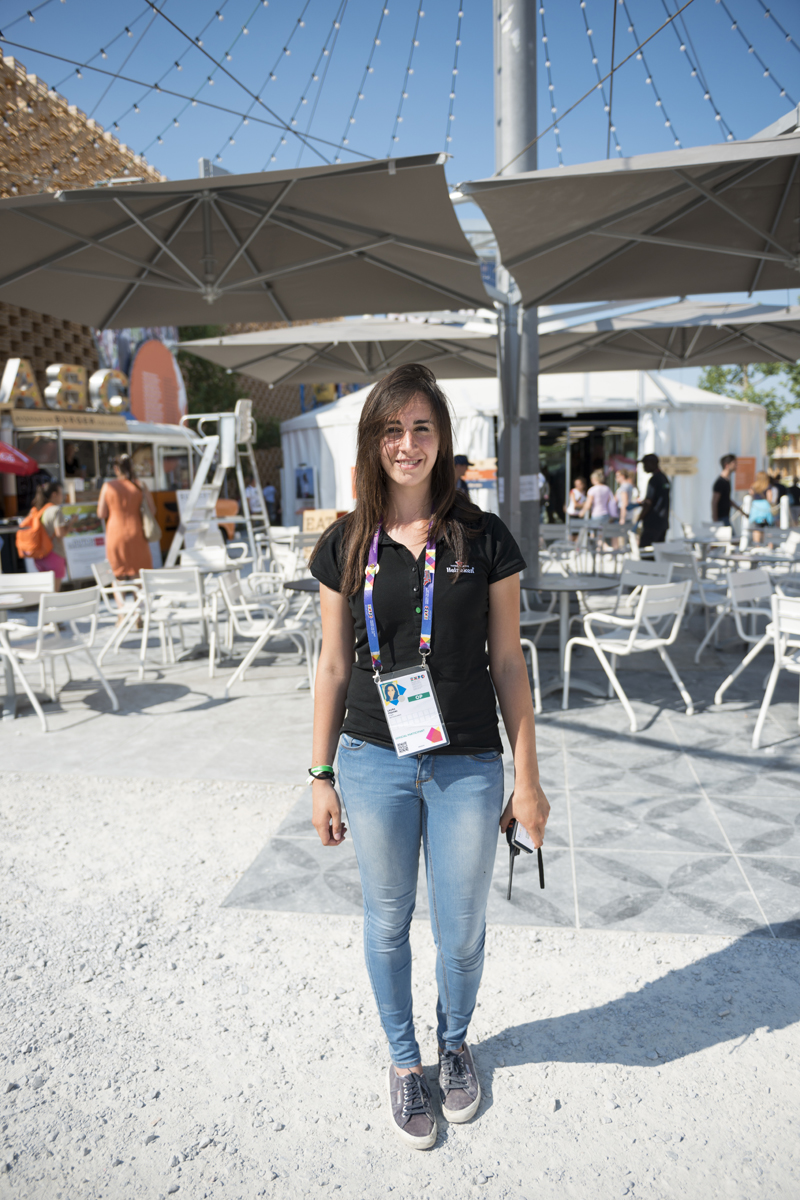 LAURA // studentessa // Varese
Team leader Padiglione Olanda
Ho finito l'anno scorso le superiori e mi sono presa un anno sabbatico in cui sono andata in Canada, poi tornata ho iniziato un corso di enogastronomia vicino al mio paese in provincia di Varese. Questo corso prevedeva 300 ore di stage che ho realizzato nel Padiglione olandese lavorando sia come hostess che sui food truck. Mi è piaciuto subito il fatto che questo è un padiglione molto giovane, tutti i nostri capi, anche negli uffici non hanno più di 27/28 anni. Ogni volta che entro in Expo non mi sento più in Italia mi sembra di essere in vacanza studio. Ogni giorno ci offrono nuove possibilità, non ci fanno mai fare la stessa cosa, ci danno anche compiti di responsabilità, se vedono che ti impegni ti danno un'opportunità, ho visto intorno a me gente che il primo giorno lavorava nel furgoncino delle patatine e ha passato tutta la sera a tagliar patate adesso è manager del ristorante e ha la mia età. Sono cresciuta tantissimo, ho imparato un sacco di cose nuove, soprattutto su me stessa. Ho capito i miei limiti, non credevo di avere così tante energie. Per lavorare 8 ore al giorno mi sveglio alle 6 del mattino per arrivare a casa alle 9 di sera; è una cosa che non avevo mai fatto e sono rimasta sorpresa da quanto non mi pesasse, mi piace stare qua.
student // Varese
Team Leader, Dutch Pavilion
I finished high school last year and I took a gap year to go to Canada. When I came back, I started a food and beverage course near the town where I live, in the Varese province. The course required 300 hours of work placement, which I did at the Dutch Pavilion, working both as a hostess and in the food trucks. I immediately liked the fact that this was a very young pavilion: none of our bosses, even in the offices, is older than 27 or 28. Every time I come to Expo I don't feel like I'm in Italy anymore, it feels like being on a trip abroad. Every day we have new opportunities, we never do the same thing, and we are also given responsibilities, especially if we work hard: one of my colleagues was working on the chip truck on the first day, and spent the whole evening chopping potatoes; now he's the manager of the restaurant, and he's my age. I've grown a lot, I've learned many things, especially about myself. I now know my limits, and I didn't know that I had so much energy. I wake up at six o' clock in the morning to go to work for eight hours, and I get home at nine in the evening; it's something I've never done and I was surprised to find out that I don't mind it: I like being here.