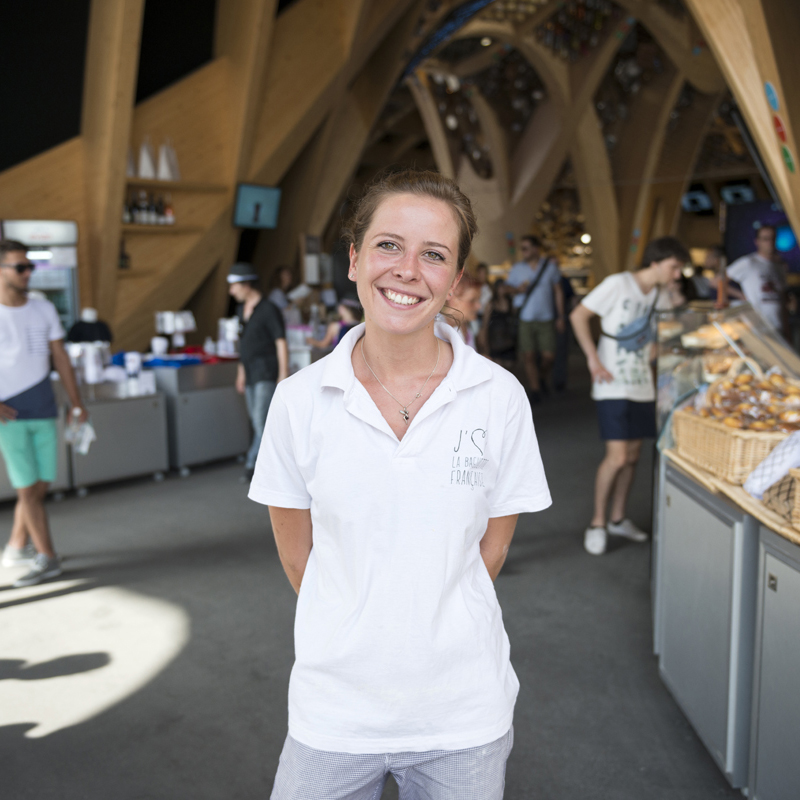 Laura
---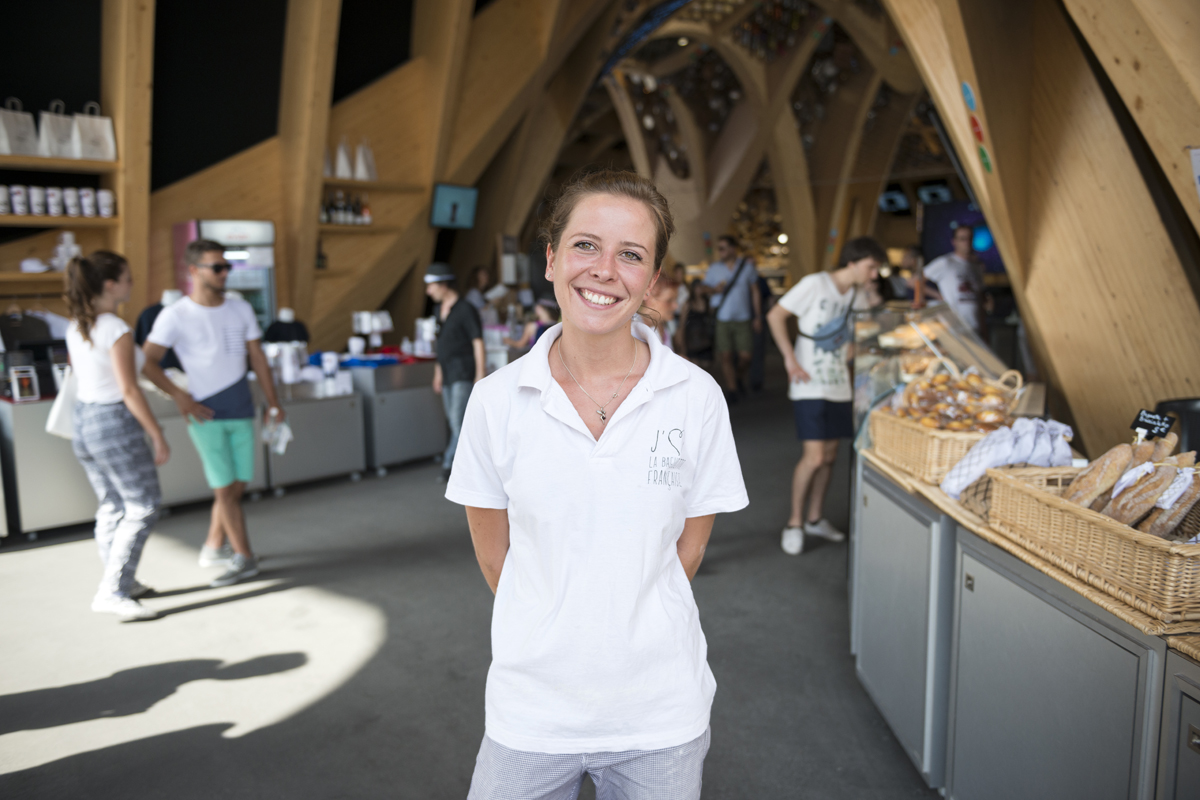 LAURA // panettiera // Concarneau
Boulangerie Padiglione Francia
Ho 22 anni e sono panettiera da 3. Lavoravo in una panetteria in Bretagna, stavo finendo il mio tirocinio e sono stata contattata per venire in Expo, al padiglione Francia. Ho scelto di diventare panettiera perchè volevo fare un lavoro concreto e manuale, inoltre è un mestiere che mi piace e che forse può darmi delle possibilità per girare il mondo, come in questo caso. Nelle giornate migliori, qui, arriviamo a produrre fino a 3000 baguette al giorno.
baker // Concarneau
French Pavilion boulangerie
I am 22 and I've been a baker for three years. I worked in a bakery in Brittany, I was finishing my apprenticeship and I was contacted to come work for Expo, at the French Pavilion. I chose to become a baker because I wanted a concrete and manual job, and it's a line of work that I enjoy and that maybe can give me the opportunity to travel around the world, such as on this occasion. On a good day we can produce up to 3000 baguettes here.