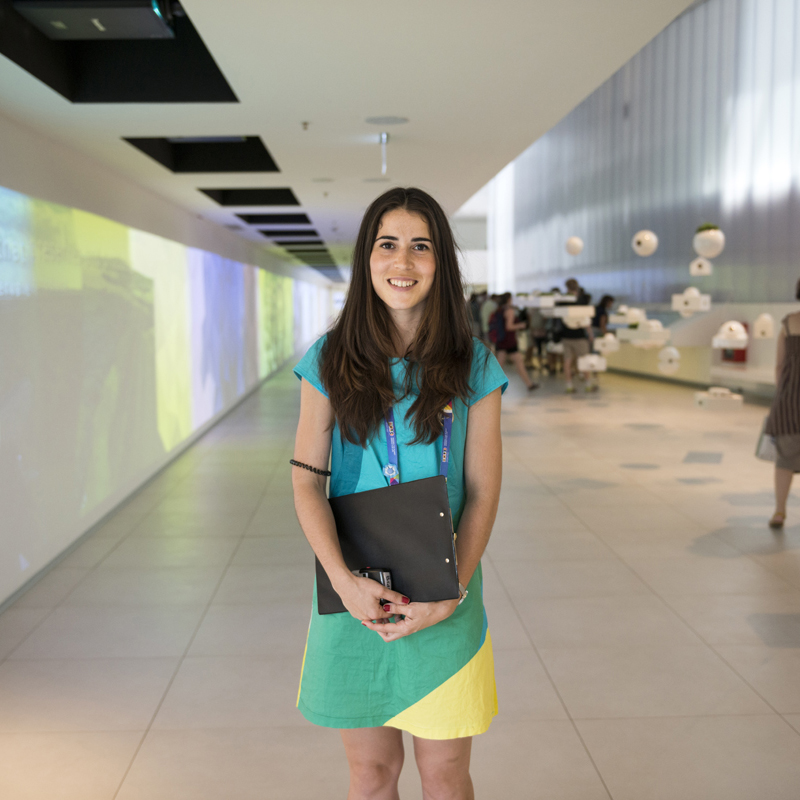 Jennifer
---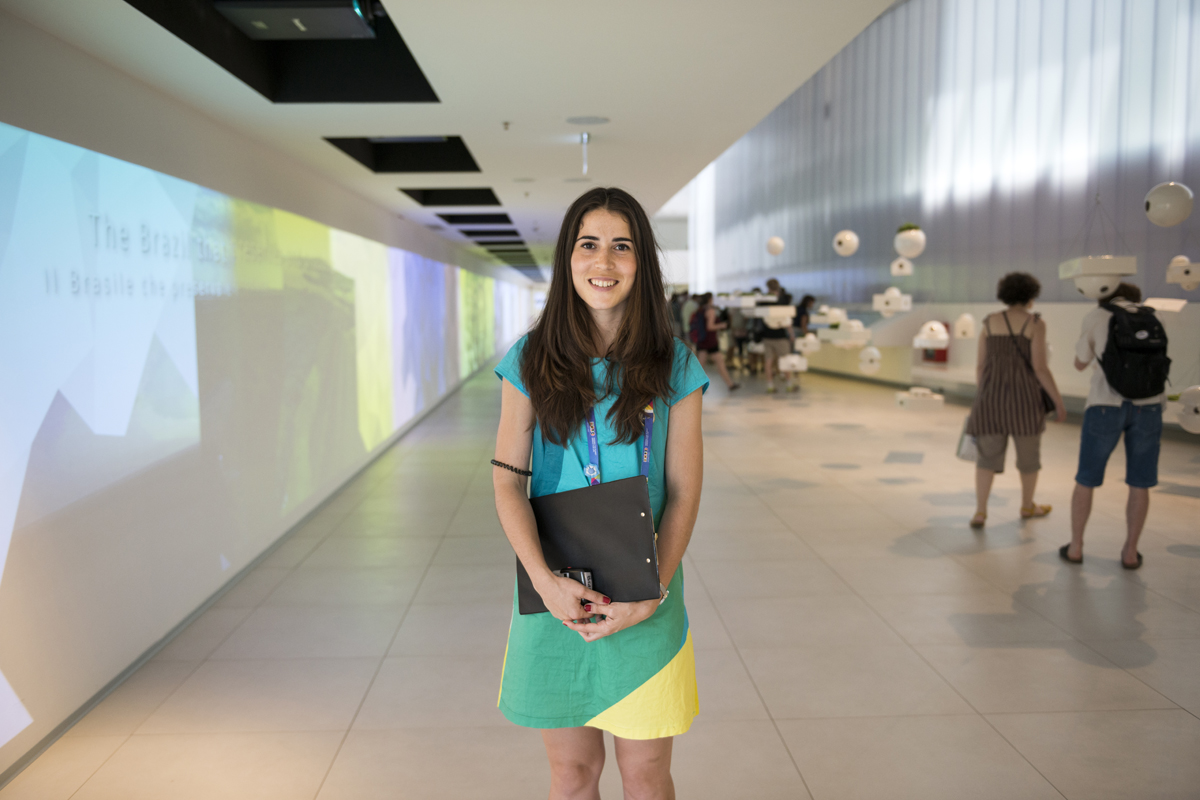 JENNIFER // laureata in psicologia // Guarda
Hostess Padiglione Brasile
Mi sono laureata in Spagna in psicologia e poi ho fatto un master in Cattolica a Milano. Ho fatto anche un tirocinio a Torino in un centro per bambini con la sindrome di down. Ho fatto domanda per Expo perchè ad aprile avevo finito il tirocinio e avevo bisogno di lavorare: fare una piccola parentesi per guadagnare qualcosa visto che il tirocinio non era pagato. Il Brasile è stata la prima richiesta che ho inviato. Mi sono candidata, il giorno dopo ho fatto il colloquio e due giorni dopo stavo lavorando. L'ambiente è bellissimo, la gente è tanta e contenta perché si diverte molto… soprattutto con la rete!
psychology graduate // Guarda
Brazilian Pavilion hostess
I graduated in psychology in Spain, and subsequently took a masters course at Milan's Cattolica University. I also did an internship in a centre for children with Down syndrome in Turin. I applied to work for Expo because in April I had finished my internship and I needed a job, a temporary position to earn something as the internship was unpaid. Brazil was the first application I sent. I applied, the next day I was called for an interview and two days later I was working. The atmosphere is great, there are lots of people and everyone is happy because they are having fun… especially with the net!