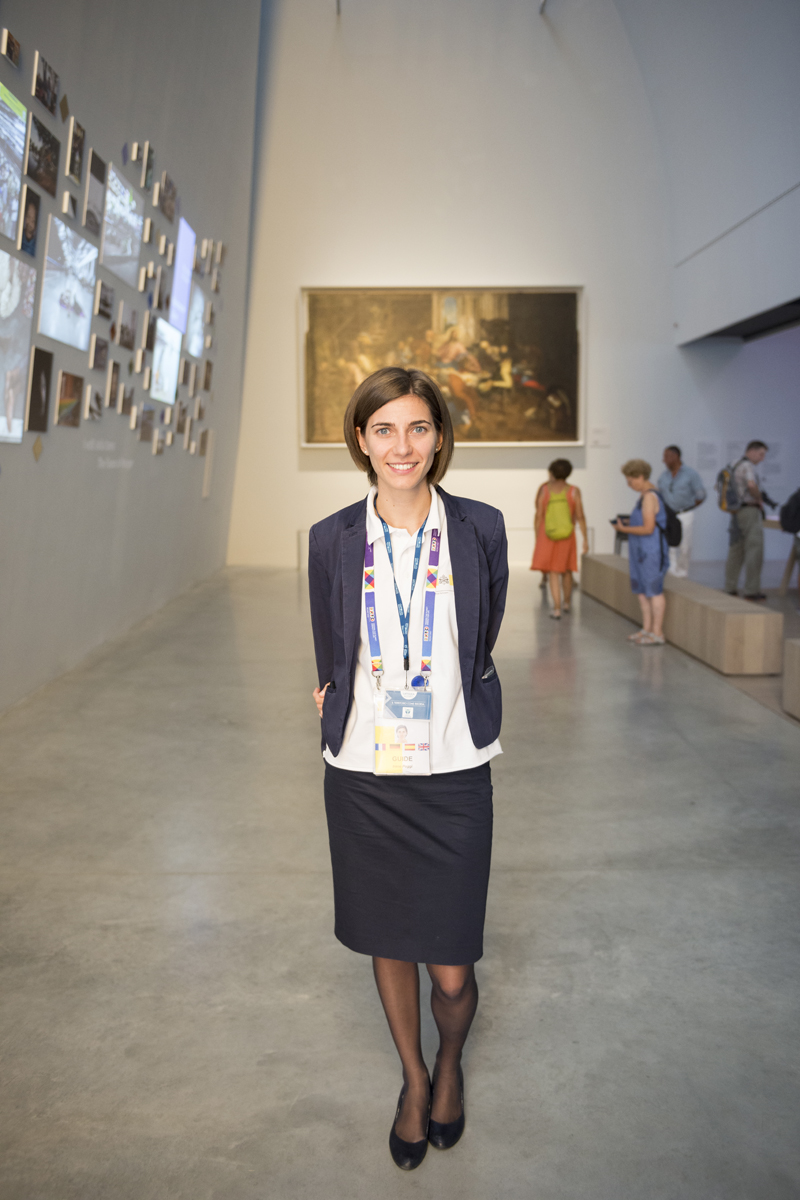 Irene
---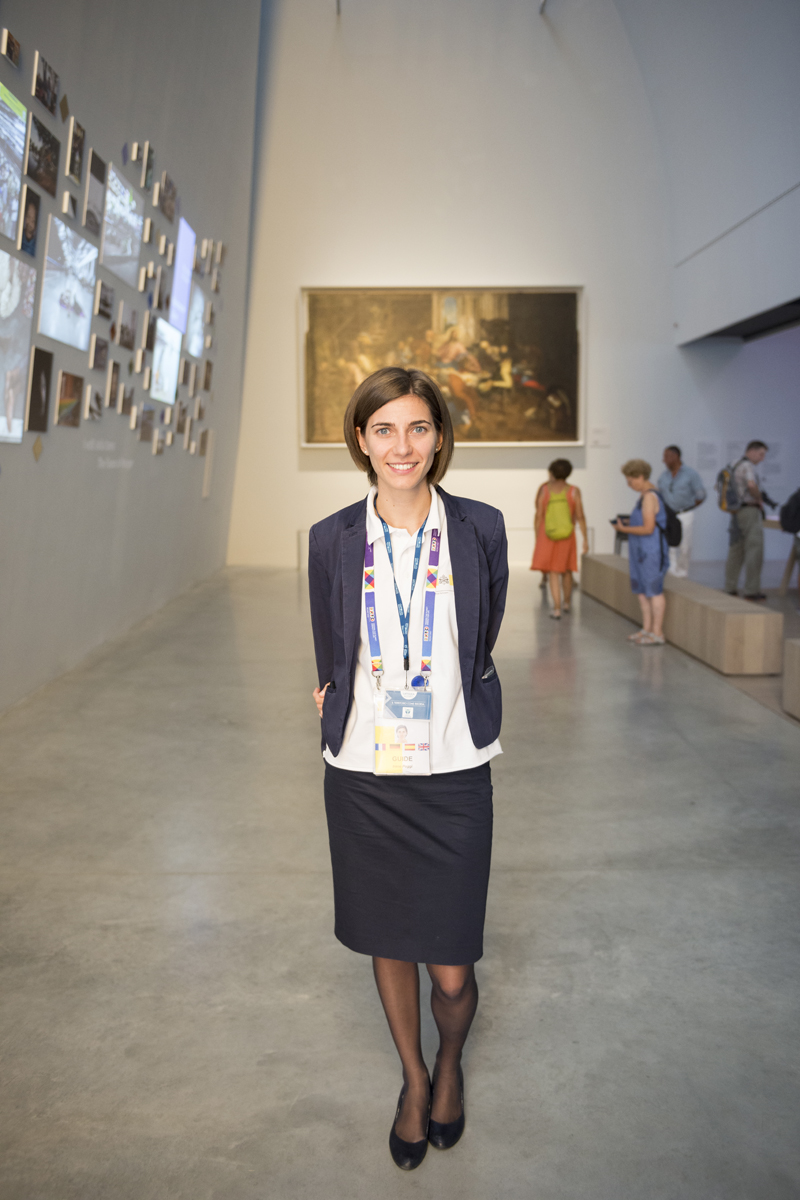 IRENE // laureata in scienze sociali politiche pubbliche // Lodi
Guida Padiglione della Santa Sede
Da settembre 2014 lavoro per cooperative ONG su progetti sociali di educazione. Ho fatto domanda per il Padiglione della Santa Sede tramite una cooperativa che mi ha fornito i contatti perchè mi interessava molto questo progetto, ho seguito il percorso di selezione e sono stata presa. Una delle particolarità di questo Padiglione è il contatto diretto, uno ad uno, con il visitatore. Lo accompagniamo nella visita e siccome offriamo anche un momento di riflessione è molto interessante parlare, sentire le reazioni a questa riflessione e condividerne alcuni aspetti. È un'esperienza anche molto personale ed arricchente, che si concluderà il 31 di ottobre ma che ha contribuito a farmi andare avanti nel mio percorso. La strada da seguire è questa, si svilupperà certo in altri ambiti ma l'impostazione di mettere sempre al centro la persona è sempre stata presente nel mio percorso e questa esperienza professionale lo sta confermando.
Social and political sciences graduate // Lodi
Guide, Holy See's Pavilion
I've been working for NGO cooperatives on social and educational projects since September 2014. I applied for a position at the Holy See's Pavilion through a cooperative who gave me the contacts because I was really interested in this project; I went through the selection process and I was hired. One of the distinctive features of this pavilion is the direct contact, one on one, with visitors: we accompany them in their visit and since we also offer a moment of reflection it is very interesting to talk with them, to hear and to discuss their reactions to this reflection. It's a very personal and fulfilling experience that will end on 31 October but that has helped me to move forward. This is the path I want to follow, it will develop in hundreds of different directions but I have always favoured an approach that puts the person at the centre, and this professional experience is confirming this.