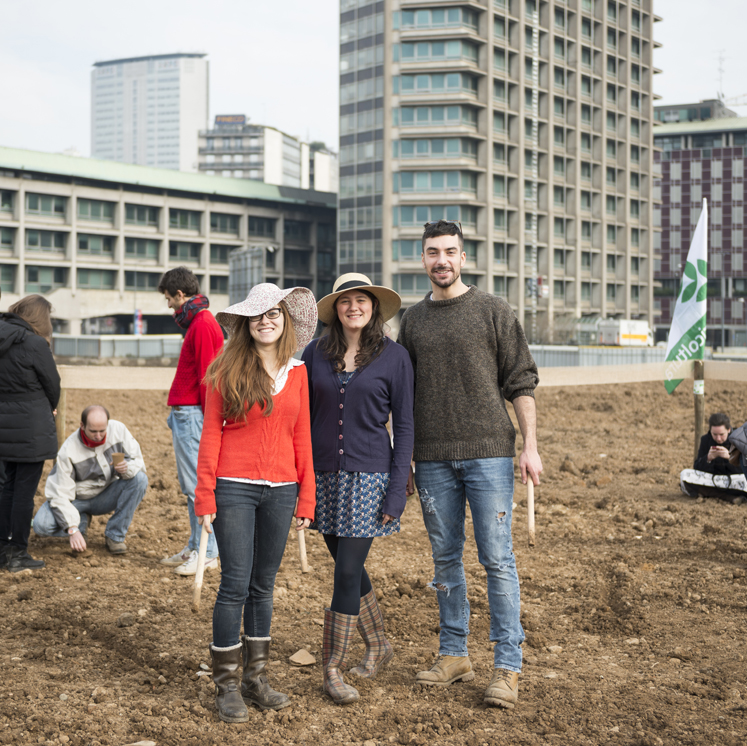 Giulia, Valeria, Giordano
---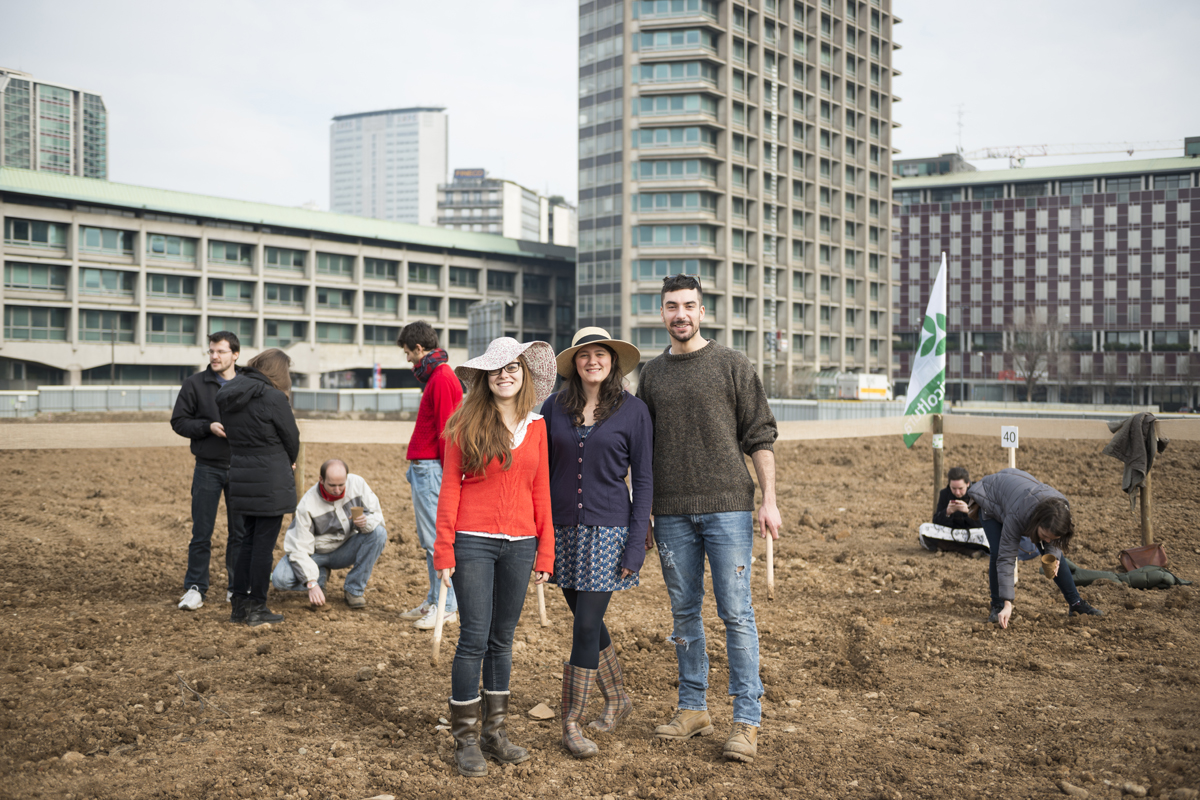 GIULIA, VALERIA, GIORDANO // Milano
Parco di Porta Nuova, semina del campo di grano
Questo è per noi un nuovo modo di vivere la città, stiamo partecipando ad un'opera d'arte collettiva per seminare il grano nel futuro parco di Porta Nuova. Per la partecipazione, sensibilizzazione… per la "campagnizzazione" della città.
Milano
Porta Nuova Park, Wheatfield sowing
For us, this is a new way of living the city, we are taking part to a collective work of art to sow wheat in the future Porta Nuova park. For participation and awareness… for the countrification of the city.