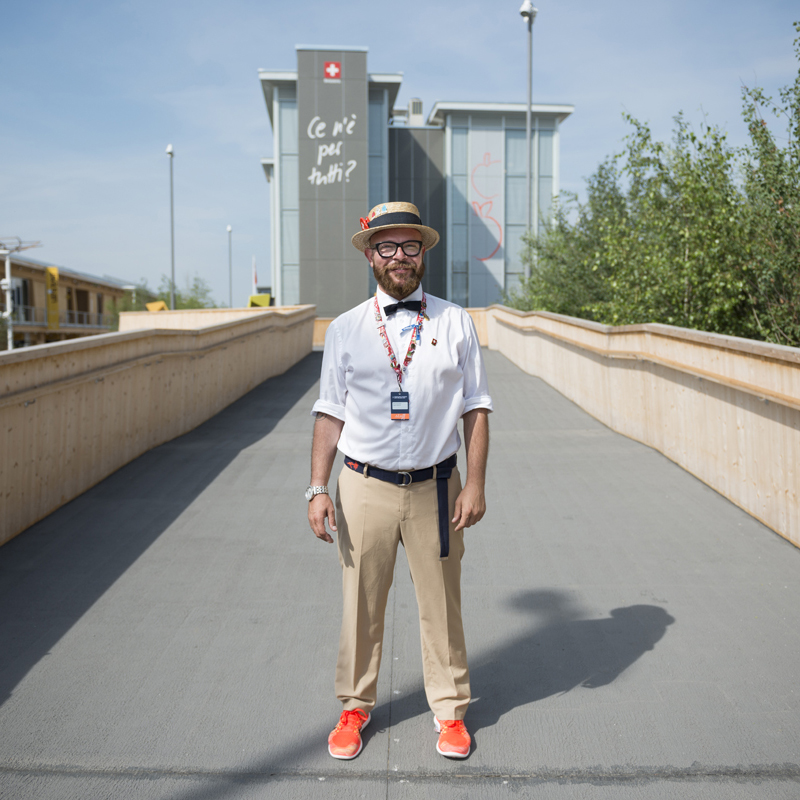 Giammaria
---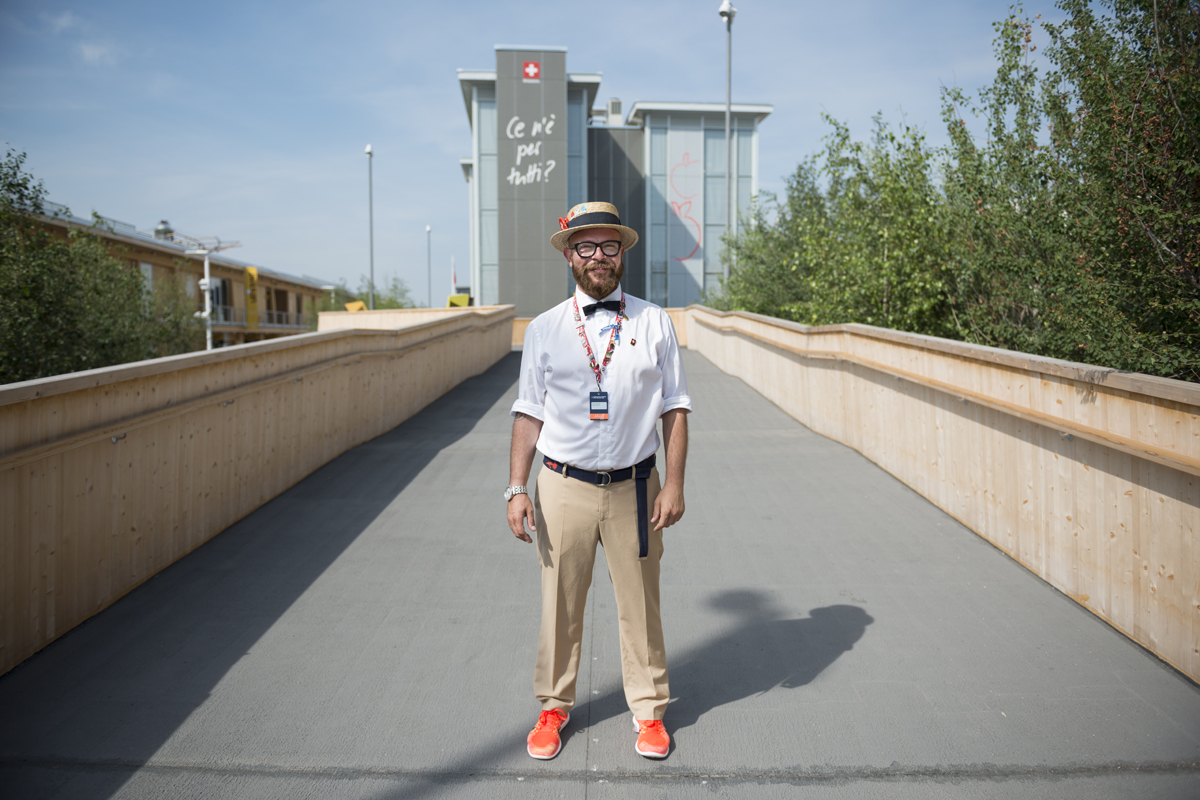 GIAMMARIA // freelance marketing e comunicazione // Bologna
guest relation Padiglione Svizzera
Vengo dalla romagna, sono legato alla Svizzera da sempre perchè i miei nonni si trasferirono lì ma ho genitori romagnoli e abito a Rimini. Mi sono occupato fino all'altro ieri di marketing e comunicazione ma poi mi è capitata questa occasione e ha vinto la volontà di partecipare a questo evento rappresentando questa nazione. Sono fiero di essere stato scelto a lavorare per questo Padiglione perchè la Svizzera è un Paese che stimo davvero tanto e che ho sempre vissuto attraverso gli occhi di mia madre. Questa esperienza è un modo per me di ritornare anche in contatto con la realtà dopo anni di lavoro in ufficio. Ormai mi sento fuso con le pareti stesse del Padiglione, mi sento un ambasciatore della svizzera e del nostro messaggio che si evolve in continuazione anche in rapporto ai feedback costanti dei visitatori.
marketing and communications freelance // Bologna
Swiss Pavilion guest relations
I come from Romagna, I have strong ties to Switzerland because my grandparents moved there, but my parents are from Romagna and I live in Rimini. I was working in marketing and communications until very recently, but then I was given this opportunity, and I chose to be part of this event, representing Switzerland. I am proud of having been chosen to work for this pavilion, because Switzerland is a country that I admire and that I've always known through the eyes of my mother. This experience is also a way of getting back in touch with reality after years of office work. I really feel like an integral part of this pavilion, like an ambassador of Switzerland and of a message that keeps evolving, thanks to the constant feedback of visitors.