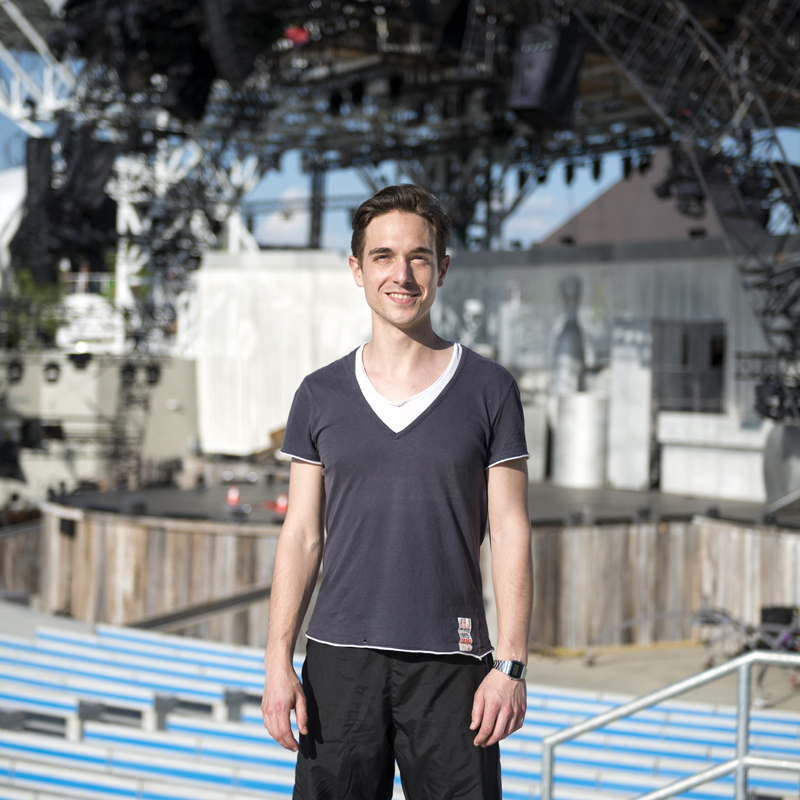 Giacomo
---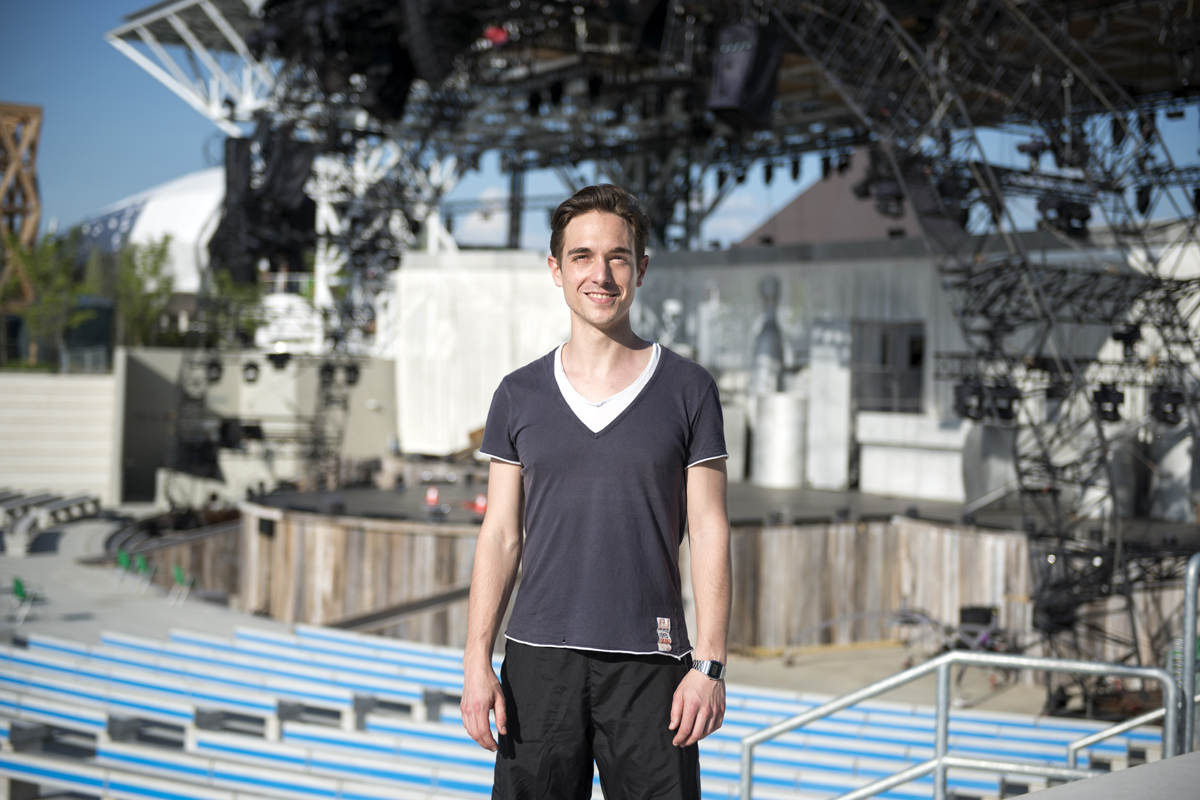 GIACOMO // performer // Lucca
ALLAVITA!
Ho 28 anni e nella vita sono un performer di musical. Ho già lavorato ad altri spettacoli, La bella e la bestia, Aladdin e qui, per questo spettacolo del Cirque du Soleil interpreto il protagonista, il piccolo Leo. Che dire? per me è un sogno che si avvera perchè ero già fan del Cirque e non sapevo se mai sarei riuscito a lavorare con loro, certo mi sarebbe piaciuto ma come atleta sicuramente no. Quindi trovarmi non solo nel cast ma nella parte del protagonista per me è veramente qualcosa di straordinario, un bel regalo che la vita mi sta facendo in questo momento.
performer // Lucca
ALLAVITA!
I am 28 and I am a performer in musicals. I've already worked on other shows, such as Beauty and the Beast and Aladdin; in this Cirque du Soleil show I play the main character, Leo. What can I say? It's a dream come true, because I was already a fan of Cirque but I didn't think I would ever have the chance to work with them – I would have loved to, but I wasn't an athlete. So to be part of the cast, and what's more as the main character, is something absolutely extraordinary, a wonderful gift that life has given to me.