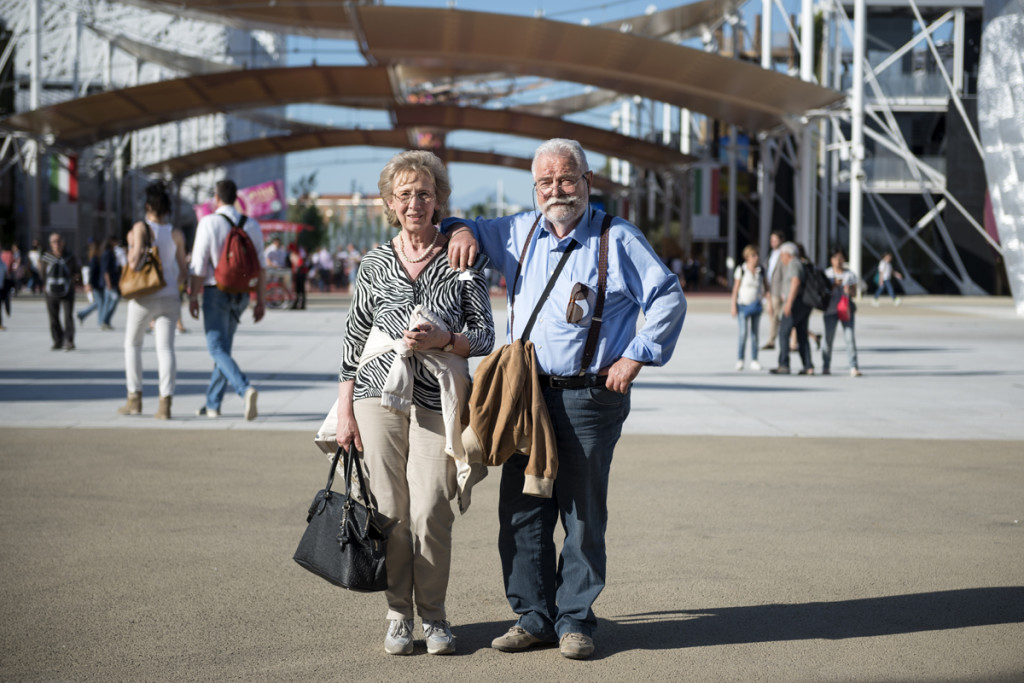 Francesca, Giovanni
---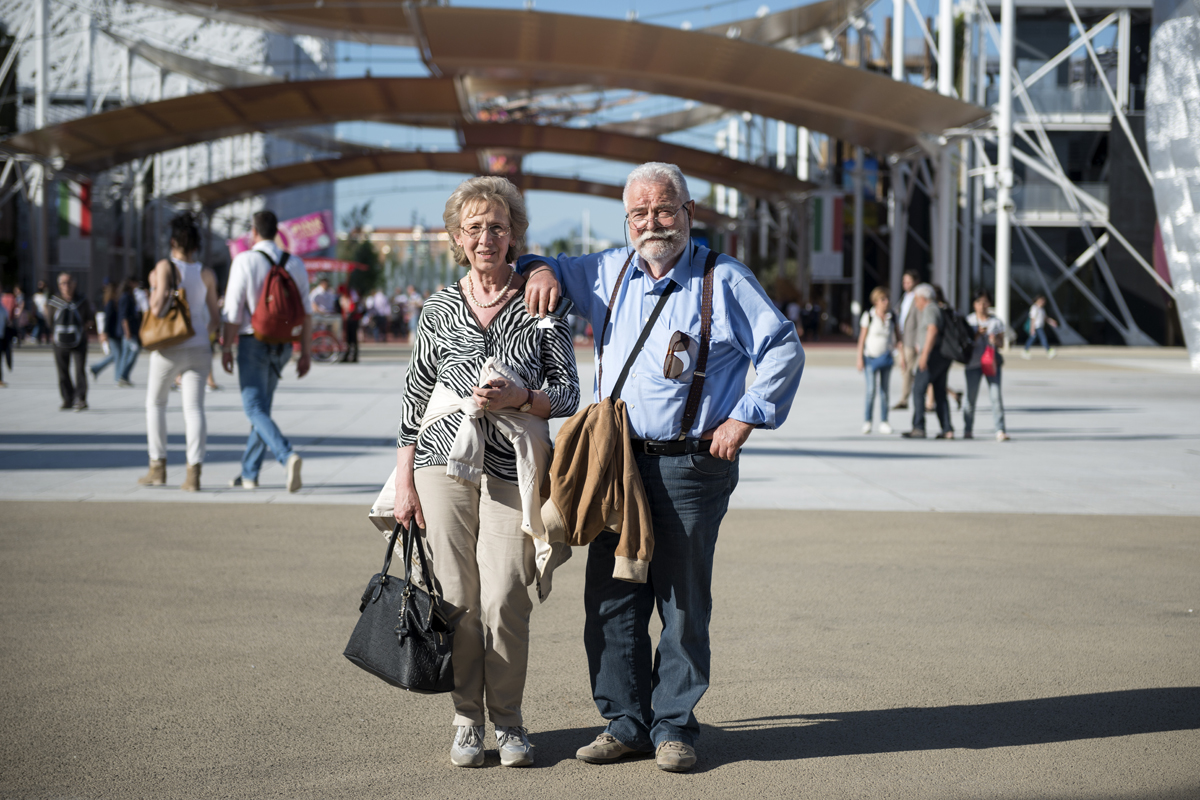 FRANCESCA, GIOVANNI // pensionati // Bologna
visitatori
Expo è interessante perchè è una bella fiera internazionale, con tante cose mai viste. Un modo per viaggiare rimanendo a casa.
pensioners // Bologna
visitors
Expo is interesting because it's a beautiful international fair, with many things that we've never seen before: a way to travel without leaving home.