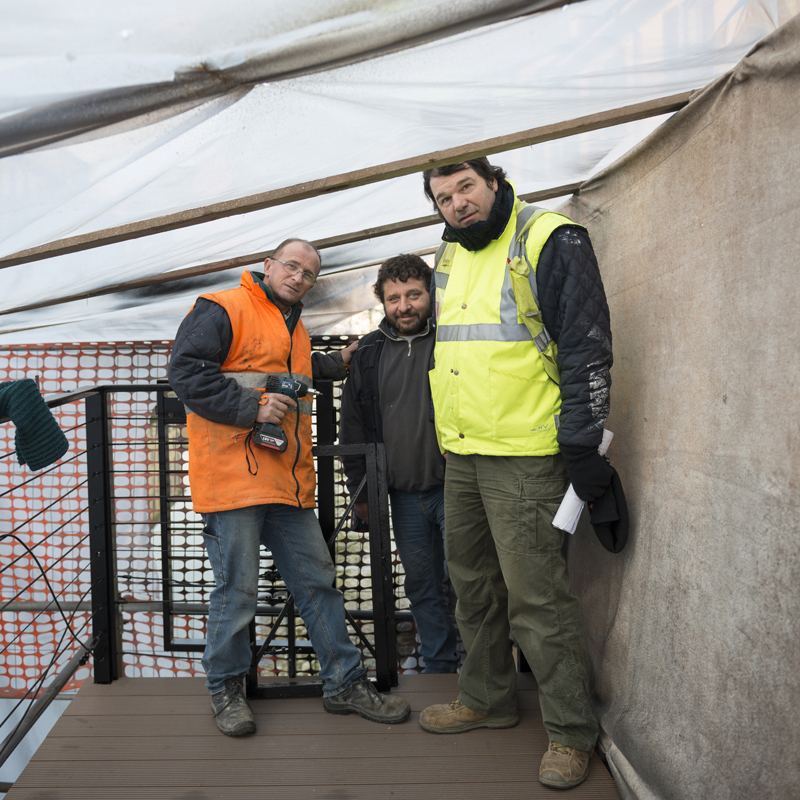 Fausto, Vittorio, Claudio
---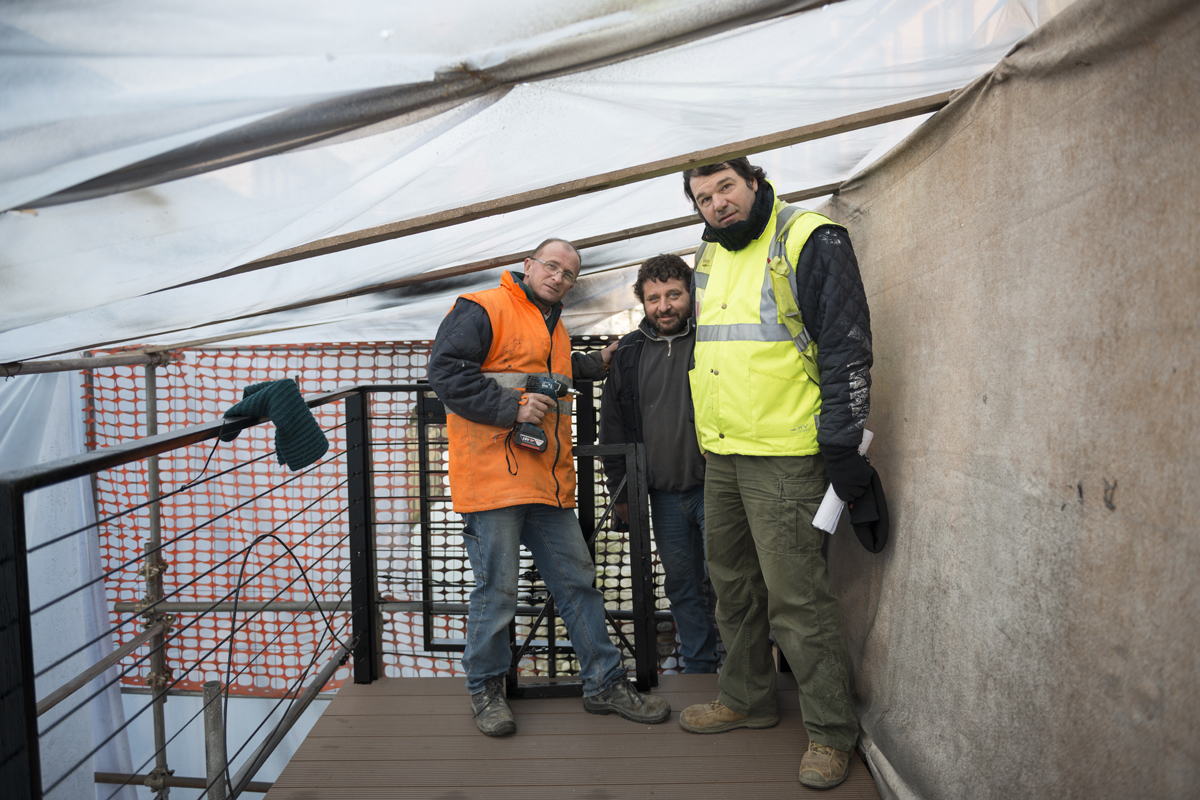 VITTORIO, CLAUDIO, FAUSTO // Milano
Cantiere della Darsena
Tanto lavoro per tante persone. L'unica cosa che dico è che in un periodo di crisi questo è uno dei lati positivi di Expo. Anche perchè Expo ha fatto una cosa molto intelligente, obbligato a costituire le società in Lombardia e assumere un tot numero di disoccupati. Io ero disoccupato, ci hanno dato questa opportunità.
Milano
Darsena building site
A lot of work for a lot of people. I would say that at a time of crisis this is one of the positive aspects of Expo. Especially because Expo did an intelligent thing: they asked for companies to be based in the region, and requested that they hire a number of unemployed people. I was unemployed, and they gave us this opportunity.