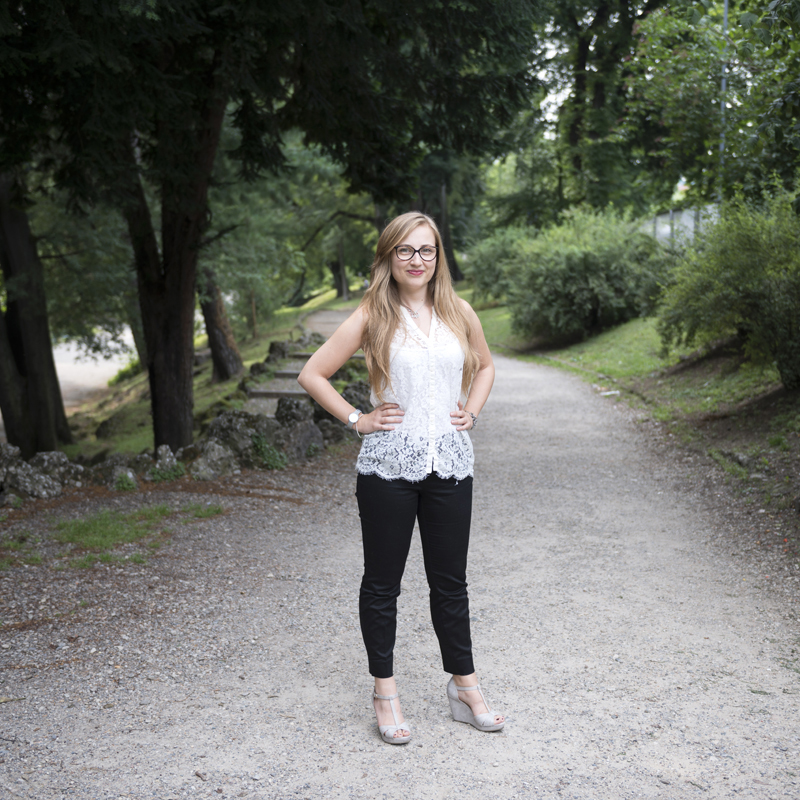 Elisa
---
ELISA // giornalista freelance // Milano
inviata FilmTV e The Cooking Factory
Sono giornalista pubblicista freelance e mi sono occupata di Expo per uno dei giornali con cui collaboro, FilmTV. Di solito mi occupo di televisione ma in questo caso ho seguito gli eventi culturali in città legati all'Esposizione Universale. Sono convinta che Expo sia il luogo giusto per discutere di temi importanti come quelli legati al cibo; che poi lo si faccia nel modo giusto non ne ho la certezza… io spero di si. Di sicuro mi aspettavo di più la presenza di Expo anche in città, come una sorta di Fuorisalone del cibo cosa che al momento non è stata. Mi occupo anche della comunicazione per The Cooking Factory, un'associazione culturale nata nel 2014 formata da me e alcuni cuochi e in occasione della World Fair Trade Week alla Fabbrica del Vapore una sera abbiamo cucinato una crema al cioccolato con ingredienti del commercio equosolidale per 300 delegati Expo. Lì ho visto la vera anima di Expo perchè c'erano persone da tutto il mondo, una serata bellissima per la curiosità reciproca, l'incontro e lo scambio culturale.
freelance journalist // Milan
Reporter for FilmTV and The Cooking Factory
I am a freelance journalist and I've been reporting on Expo for one of the magazines I work for, FilmTV. Normally I write about TV, but in this case I covered cultural events in the city linked to the Universal Exposition. I am convinced that Expo is the right place to discuss important issues such as those relating to food; I don't know if this is being done effectively, but I hope so. Certainly I expected Expo to be more prominent in the city, a sort of Fuorisalone of food, but that hasn't happened yet. I am also in charge of communications for The Cooking Factory, a cultural association founded by me and a few chefs, and during the World Fair Trade Week at Milan's Fabbrica del Vapore one evening we prepared a chocolate cream with fair trade ingredients for 300 Expo delegates. There I saw the real soul of Expo, because there were people from all over the world, a wonderful evening enriched by mutual curiosity and cultural exchanges.