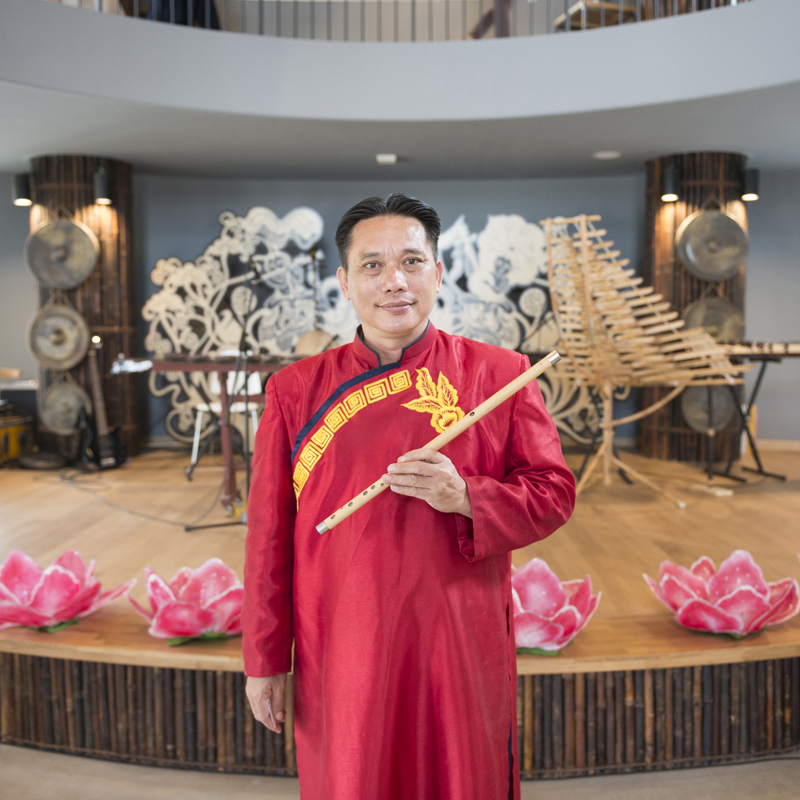 Din
---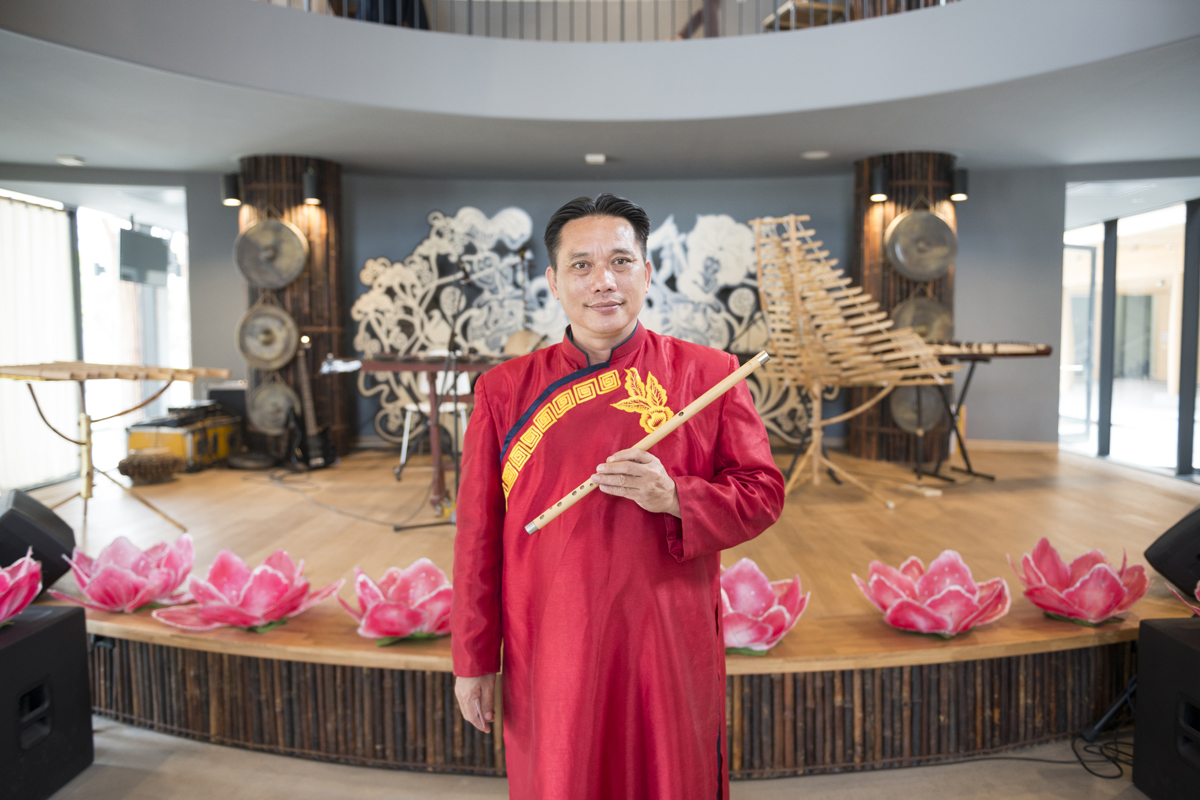 DIN // musicista // Hanoi
Padiglione Vietnam
Sono un musicista e suono il flauto di bambù esibendomi al Padiglione del Vietnam. Ho iniziato a suonare il flauto quando avevo 10 anni, 45 anni fa. Questo è uno strumento molto popolare, tipico della tradizione vietnamita. Io vengo dal sud del Vietnam ma nel gruppo con il quale mi esibisco qui in Expo ci sono membri che provengono da tutto il Paese e suoneremo qui ogni giorno, tre spettacoli al giorno, per tutti e sei i mesi. Pochissimi italiani conoscono la musica vietnamita e siamo tutti molto eccitati di far conoscere e apprezzare la nostra musica al pubblico italiano, questo è molto importante per noi.
musician // Hanoi
Vietnamese Pavilion
I am a musician and I play the bamboo flute at the Vietnamese Pavilion. I started playing the flute when I was a ten, forty-five years ago. This is a very popular instrument, typical of Vietnam's tradition. I come from the South of Vietnam but the group I play with includes members from all over the country. We will play here every day, three times a day, for the entire six months. Very few Italians know Vietnamese music, and we are all very excited to make the Italian public know it and appreciate it; this is very important for us.