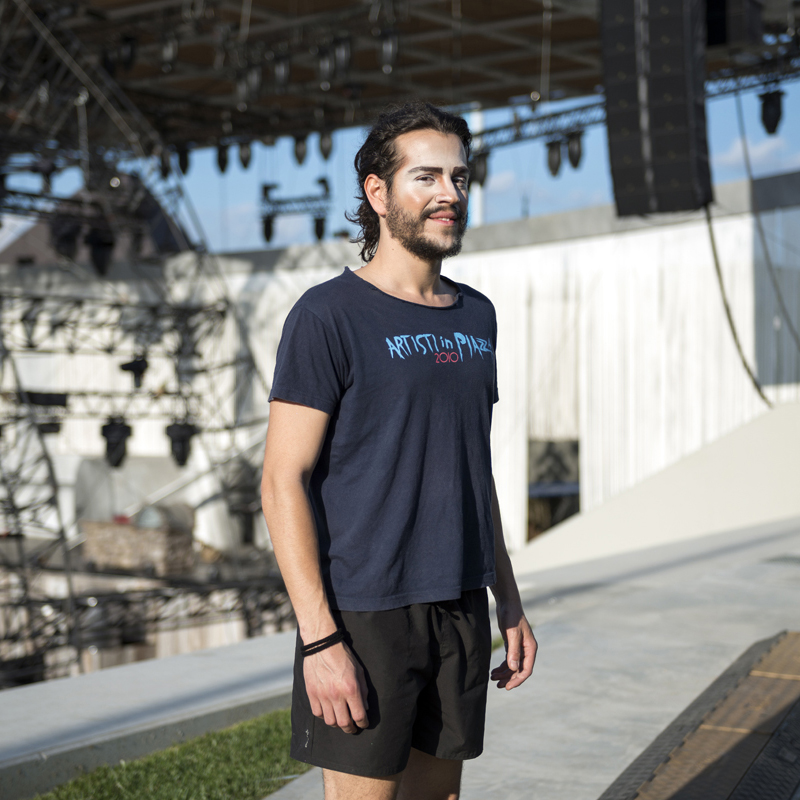 Cristiano
---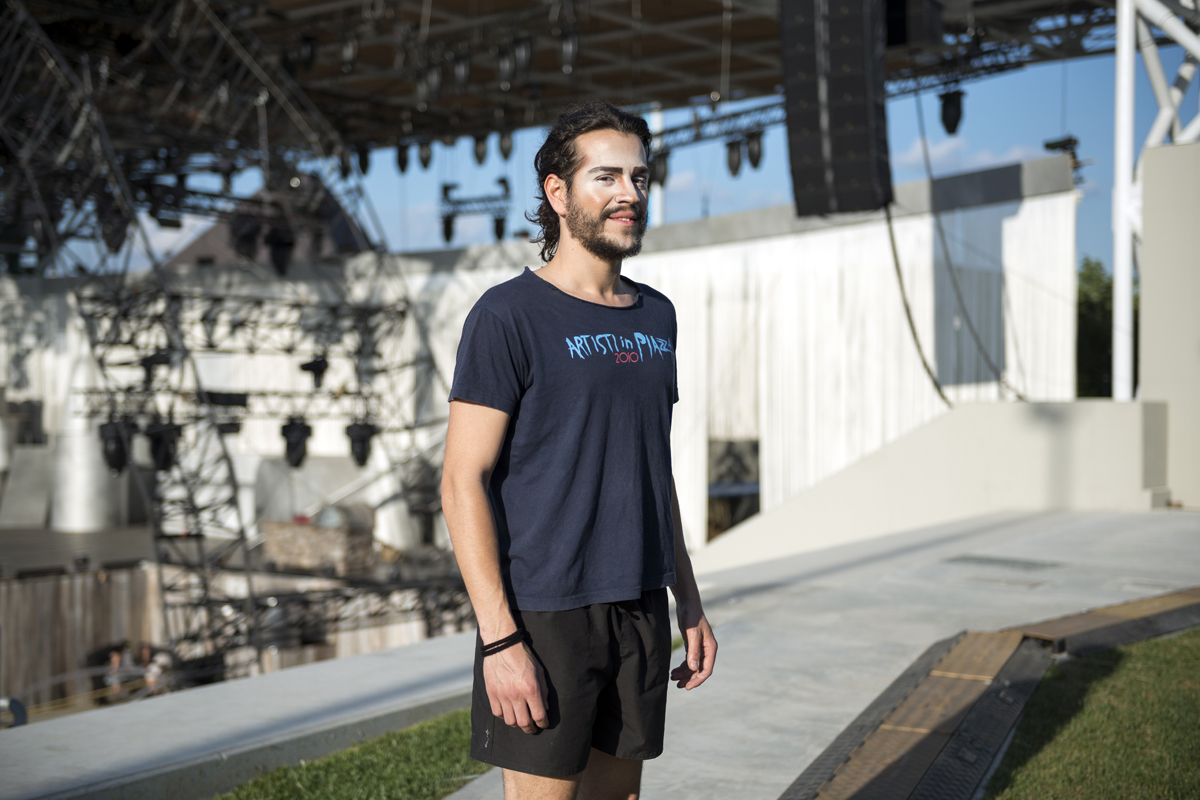 CRISTIANO // sbandieratore // Ancona
ALLAVITA!
Mi sono appena laureato in architettura, vengo da Corinaldo in provincia di Ancona,un piccolissimo paesino sulle colline marchigiane. L'arte dello sbandieratore è sempre stata un "hobby", abbiamo scoperto quasi per caso in internet un'audizione per lo spettacolo del Cirque du Soleil, ci siamo proposti, siamo piaciuti e ci hanno preso. Questa è per noi un'esperienza molto importante perchè da circa dieci anni lavoriamo sulla variazione della figura dello sbandieratore storico andando a cercare un rapporto un po' diverso con il teatro, facendo spettacoli non puramente storici ma contaminati da altre arti: un'esperienza che chiamiamo teatro delle bandiere. Arrivare al Cirque du Soleil è stata una delle occasioni più importanti della nostra vita perchè il Cirque incarna quello che è l'unicum tra le diverse arti, fuse tutte in uno spettacolo che è emozione, colori, tutto.
flag-waver // Ancona
ALLAVITA!
I just graduated in architecture, I come from Corinaldo, a tiny village on the Marche hills, in the province of Ancona. The art of flag-waving has always been a hobby for us; we discovered almost by chance on the internet that the Cirque du Soleil was having auditions, we went along, they liked us and hired us. For us this is a very important experience because we've been working for ten years on variations of the historical flag-waver, seeking a different relationship with theatre, putting on shows that are not purely historical but develop from a combination with other arts: an experience that we call theatre of flags. Working with Cirque du Soleil has been one of most important opportunities of our lives, because Cirque embodies a fusion of all arts into one show that is emotion, colour, everything.