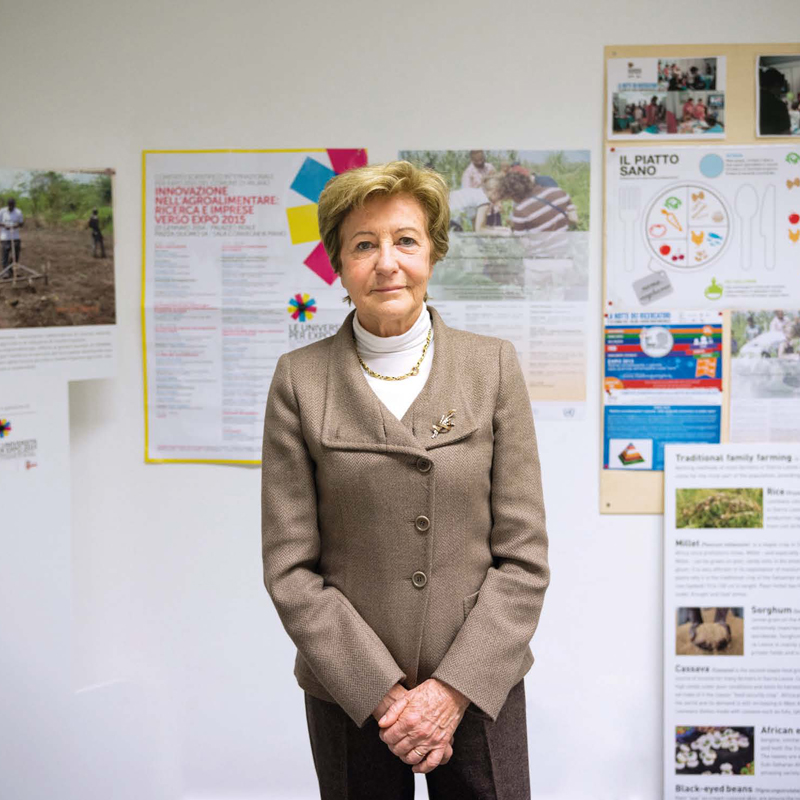 Claudia
---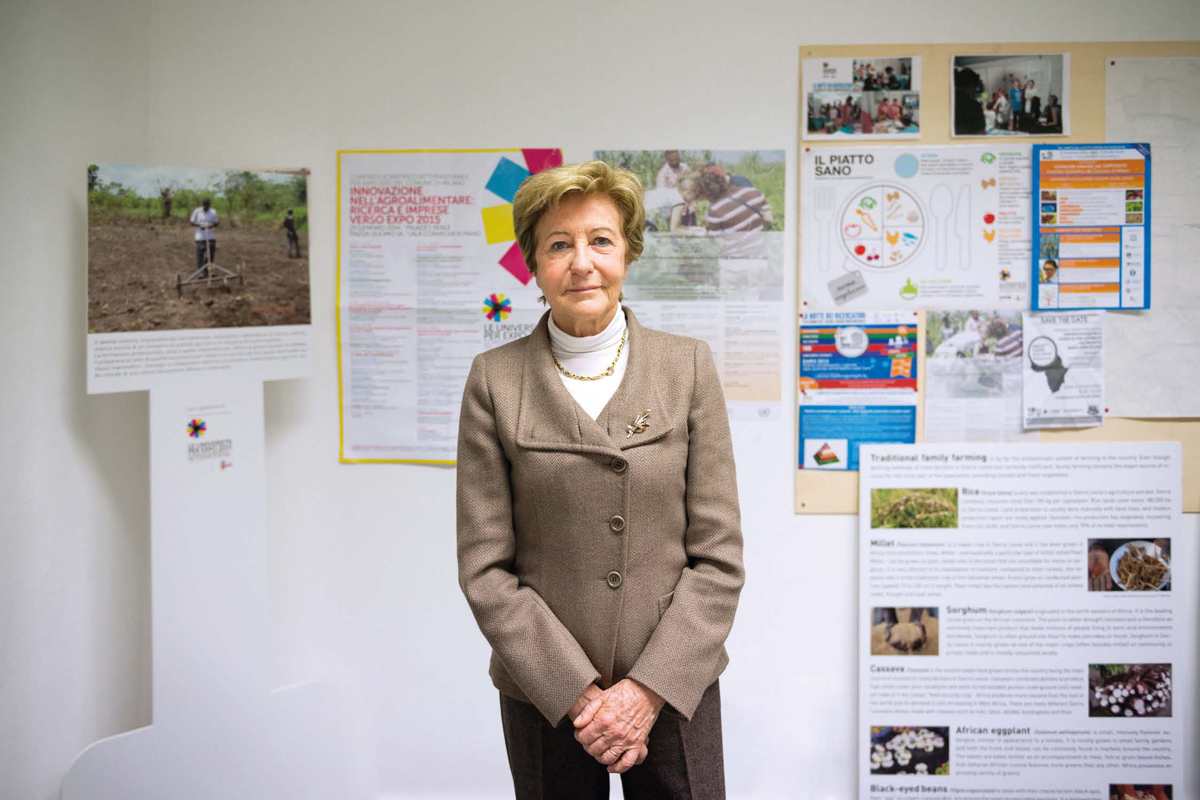 CLAUDIA // docente universitario // Milano
Presidente del Comitato Scientifico per Expo2015
Sono entrata nel Comitato Scientifico per Expo2015 sin dalla fase di candidatura, circa dieci anni fa, in quanto Preside dell'unica facoltà di Agraria della Regione Lombardia, e mi sono impegnata da subito a lavorare sui testi per la candidatura di Milano, dando così il mio contributo alla vittoria.
Quando il Sindaco mi ha incaricato di mettere in piedi il Comitato Scientifico ho pensato che la cosa migliore fosse quella di rivolgermi alle sette università di Milano: una realtà così significativa che era giusto venisse valorizzata in occasione di Expo.
Per me è stata una esperienza estremamente interessante e un'opportunità importante perché mi ha consentito di capitalizzare cinquant'anni della mia storia di docente della facoltà di Agraria in favore di un grande evento che toccava tutti gli argomenti dei quali mi ero occupata sia individualmente, come ricercatrice o coordinatrice di progetti europei, sia come Direttore di dipartimento e come Preside di facoltà. Una serie di conoscenze e relazioni nazionali e internazionali acquisite che ho potuto mettere a frutto in questa occasione.
Con il Comitato Scientifico abbiamo gestito i contenuti dei Cluster, collaborato al bando Best Practice di Expo sollecitando il mondo scientifico a presentare progetti e proposte innovative nel campo delle buone pratiche per migliorare la situazione dell'alimentazione nel mondo. In autonomia da Expo abbiamo organizzato molti eventi decidendo di permeare il tessuto sociale mettendo a disposizione il nostro sapere per tutti coloro che volevano chiamarci, fare iniziative con noi o essere patrocinati. Alla fine tra fatti, partecipati o patrocinati abbiamo all'attivo più di cinquecento eventi.
Quello che più mi è piaciuto è che una volta finita Expo non si sono spenti i riflettori ma il lavoro continua, portato avanti anche da associazioni nate o subito prima o durante Expo che fanno cose straordinarie: il mio lavoro oggi è quello di dare supporto scientifico a queste iniziative sia istituzionali sia informali.
Ho visto realizzato un sogno, quello di ridare al settore agroalimentare l'importanza strategica che ha. Non possiamo solo dire: l'alimento è un mezzo per vivere. L'alimento è storia, è cultura, è un problema dell'umanità perché 800 milioni di persone ancora non hanno cibo. Focalizzarsi su questo tema, parlare di sviluppo sostenibile e far sì che tutti, ONU, Europa, il Papa affrontassero i veri problemi di sostenibilità, alimentazione e equilibrio ambientale è stato ed è per me molto importante.
University lecturer // Milano
Chair of the Scientific Committee for Expo2015
I joined the Scientific Committee for Expo2015 during the bidding stage, about ten years ago. I joined as I was the Chair of the only Faculty of Agriculture in the Lombardy Region. I started to work for Milan's bidding immediately, so I gave my contribution to the victory.
When the Mayor asked me to establish the Scientific Committee, I thought that the best thing to do was to contact the seven universities in Milan. They are so important institutions that their value had to be enhanced during Expo.
For me, it was an extremely interesting experience and an important opportunity, as it enabled me to capitalise on my fifty years of teaching at the Faculty of Agriculture for a big event that covered all the themes I had worked on both individually, as a researcher or coordinator of European projects, and as a Head of Department and Chair of Faculty. It was a wealth of knowledge and national and international relations acquired over the years which I could fully use during this occasion.
Within the Scientific Committee, we managed the clusters' content and collaborated in the Expo Call for Best Practices, encouraging the scientific world to submit projects and innovative proposals in the field of best practices to improve the world's food situation. Independently of Expo, we organised many events, and we decided to permeate the social fabric by providing our knowledge to anyone who wanted to call us, do something with us or be sponsored. Overall, we had more than 500 events among those we organised, we attended or we sponsored.
What I liked the most is that, once Expo ended, it stayed in the spotlight. The work is going on, also thanks to associations that were established immediately before or during Expo and do extraordinary things. Today, my job is to give a voice to these initiatives, whether they are institutional or informal.
I saw a dream come true, the dream of giving food farming sector back its strategic importance. We cannot say that food is just a mean of subsistence. Food is history, culture, but also a problem for humanity, as 800 million people still do not have food. Focusing on this theme, talking about sustainable development and making everyone – the UN, Europe, the Pope – address the real issues of sustainability, food and environmental balance was and is very important for me.