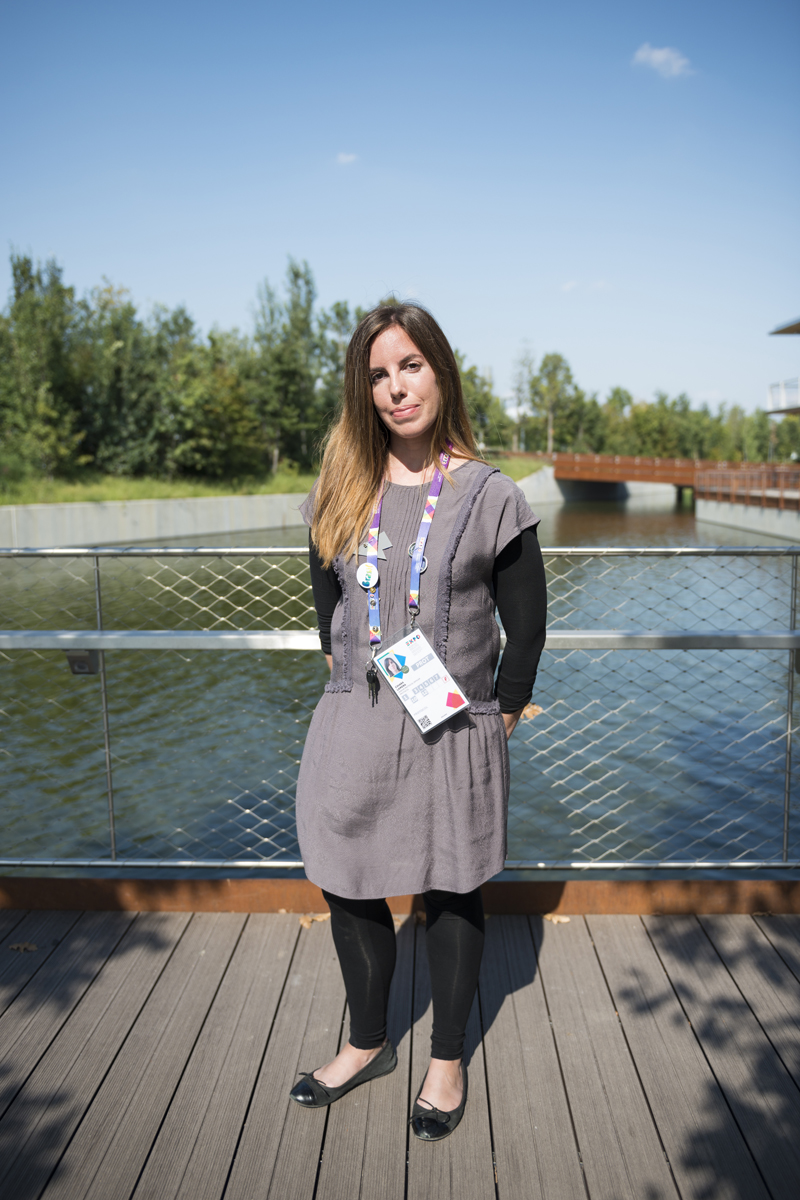 Chiara
---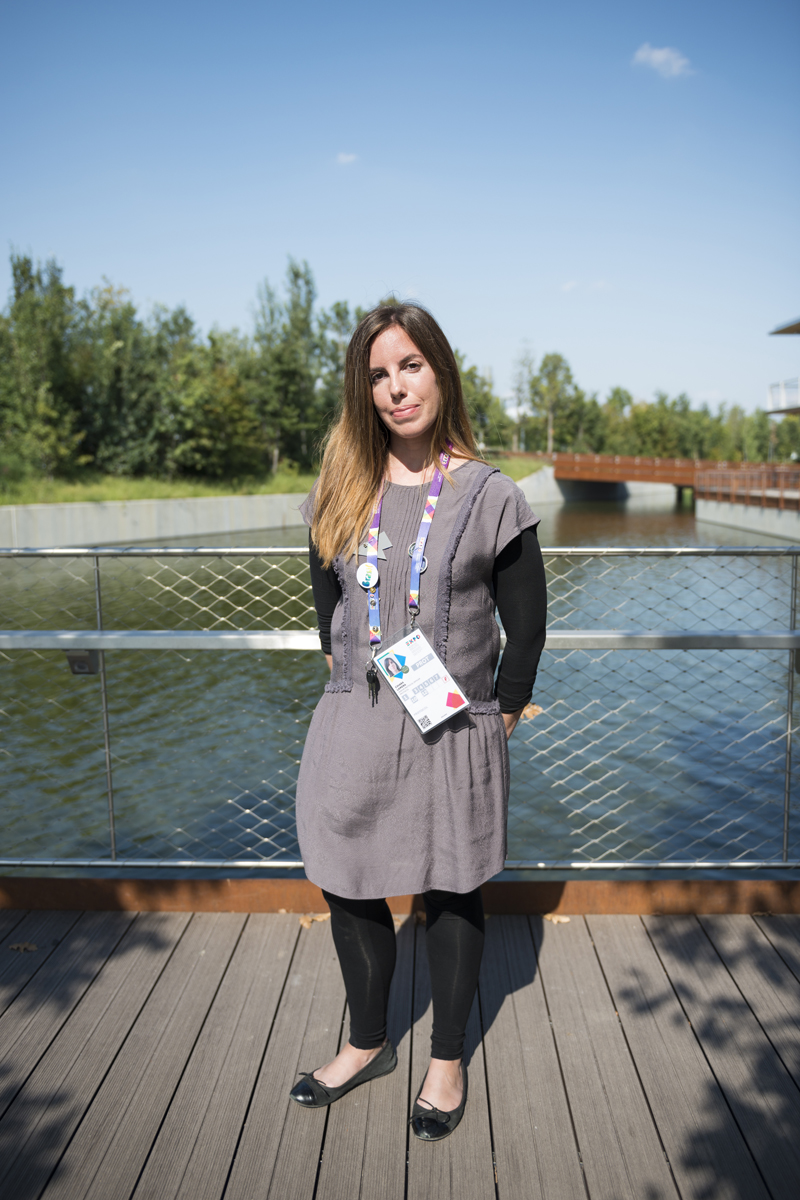 CHIARA // impiegata // Milano
protocol officer Expo 2015
Dopo la laurea in lingue alla cattolica ho lavorato per breve tempo in una casa editrice poi nell'aprile 2007 ho risposto all'annuncio di uno stage al Comune di Milano nel settore relazioni internazionali. Non sapevo che Milano fosse candidata per partecipare ad Expo, l'ho scoperto iniziando a lavorare. Inserita in questo contesto di ufficio relazioni internazionali ho seguito tutta la campagna di candidatura di Milano supportando il sindaco Letizia Moratti nell'organizzazione di incontri istituzionali, visite all'estero, ricevimenti qui a Milano, il tutto finalizzato alla vittoria. L'emozione del 31 marzo 2008 è stata fortissima paragonabile solo a quella del 1 maggio. Abbiamo sempre avuto un rapporto molto diretto con i Paesi, qui non c'era nulla, li abbiamo aiutati a scegliere dove installarsi, a costruire i Padiglioni, portare il personale (visti e tutto), aprire un conto corrente, trovare una casa per vivere, mettere i contenuti. Siamo suddivisi in aree geografiche, ognuno con un pacchetto di Paesi da seguire; io ho seguito più o meno una quindicina di Paesi e la cosa pazzesca è che ognuno ha la sua storia, i suoi tempi e la sua umanità. La mia più grande soddisfazione è stato vedere il primo maggio che tutti i Paesi che avevo seguito avevano aperto il loro padiglione ed erano pienamente operativi, per me l'Expo era finita lì… nel senso che ho detto: io ho fatto il mio lavoro. Questi sei mesi poi sono stati pazzeschi, abbiamo vissuto situazioni surreali e secondo me non ci sarà mai più un lavoro come questo.
employee // Milan
Expo 2015 protocol officer
After graduating in foreign languages at Milan's Cattolica university, I worked briefly for a publishing house; then in April 2007 I applied for an internship with the international relations department of Milan city council. I had no idea that Milan was a candidate for Expo, I discovered it when I began this job. As a member of the international relations staff I followed Milan's whole candidacy campaign, supporting the mayor Letizia Moratti in the organisation of institutional meetings, visits abroad, receptions here in Milan, all with the aim of winning. The emotion we felt on 31 March 2008 was so intense that I can only compare it to what we felt on 1 May. We've always had a very direct relationship with participating countries: there was nothing here, we helped them select a spot, build a pavilion, bring their staff (including visas and all that bureaucracy), open a bank account, find a place to live, display their content. We're divided according to geographical area, each has a portfolio of countries to manage; I was in charge of relations with about fifteen countries, and the amazing thing is that every one of them has its history, its pace and its humanity. My greatest satisfaction was seeing that on 1 May all the countries I dealt with had opened their pavilion and were fully operational. For me Expo ended there: I had done my job. The following six months have been incredible, we've been through truly surreal situations and in my opinion there will never be another job like this.