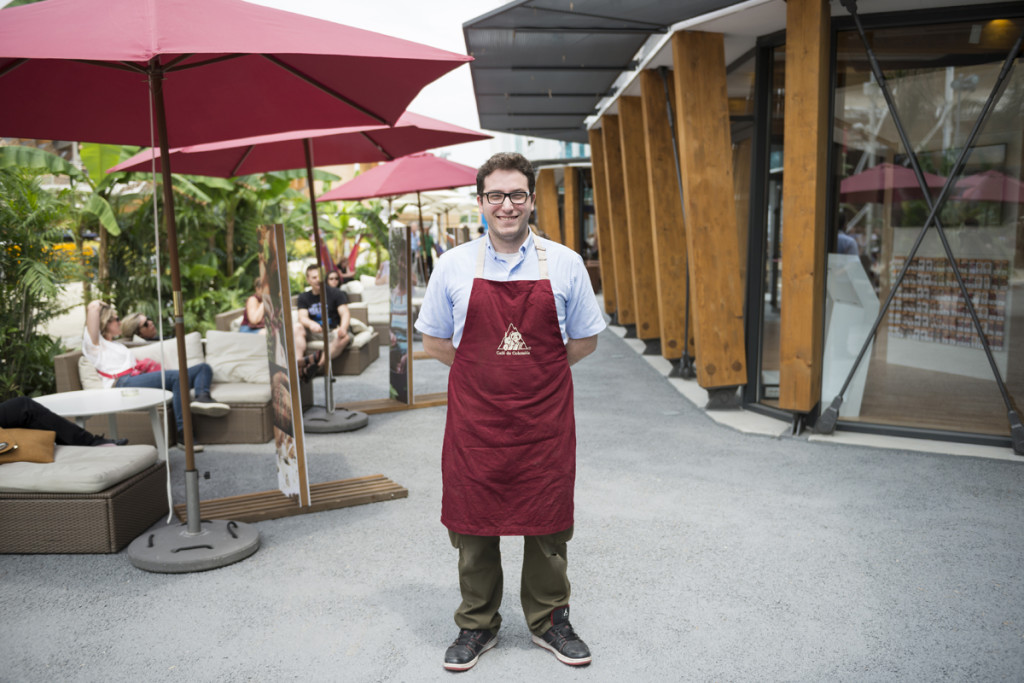 Andrea
---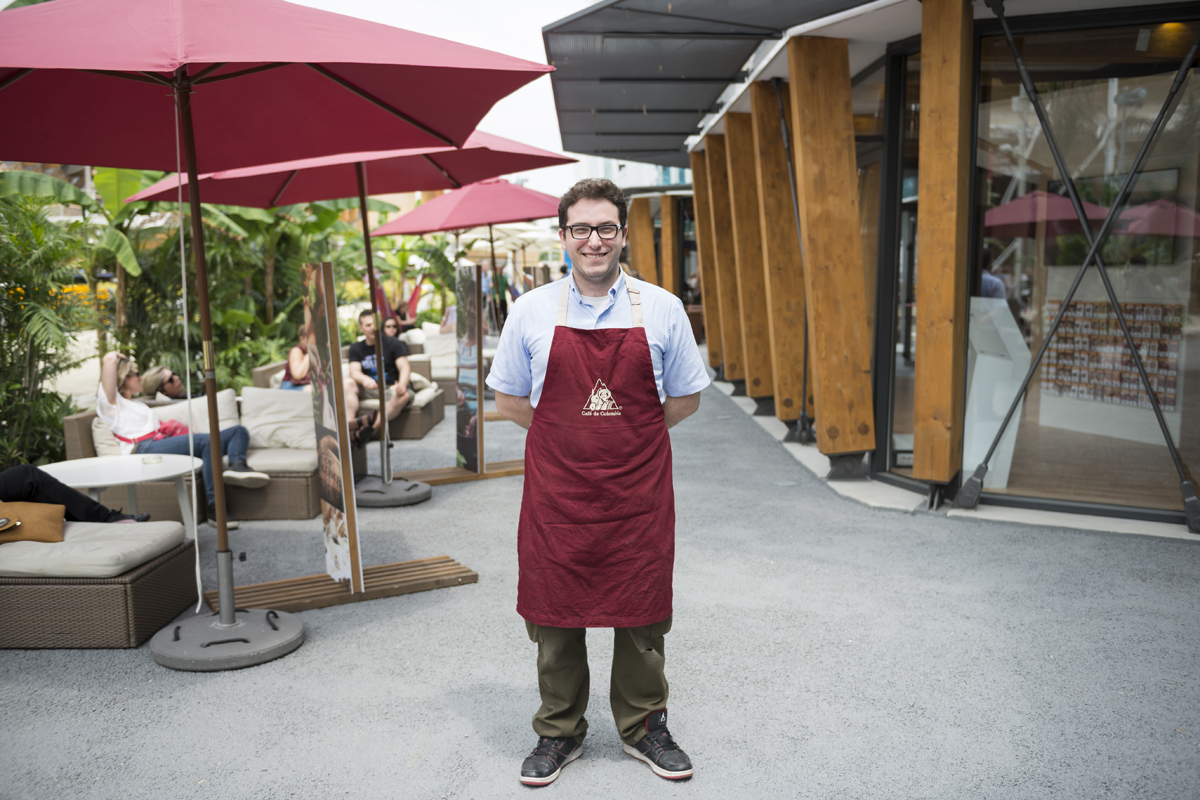 ANDREA // barman // Milano
bar Padiglione Colombia
Ho 22 anni e prima di lavorare qui in Expo facevo il barman in un locale cocktail a Milano. Dopo essermi licenziato ho deciso di continuare a fare il barman inviando un po' di curriculum online. Ho inviato il CV a Expo il 23 aprile e tempo 4 ore mi hanno contattato proponendomi un colloquio. All'inizio volendo io fare cocktail mi hanno proposto di lavorare al padiglione Martini e entusiasta ho accettato. Ad un paio di giorni dall'assunzione mi chiamano e mi propongono, visto che so parlare spagnolo, di fare una prova al Padiglione Colombia. E ora sono qui in Colombia. Ritengo che sia un'ottima opportunità, perchè alla fine è una specie di enorme Erasmus in cui vengo pagato invece che pagare. Ho conosciuto tanta gente, è un'ottima esperienza e sono convinto che sul curriculum possa valere molto.
barman // Milan
Colombian Pavilion bar
I am 22 and before working here in Expo I was a barman in a cocktail bar in Milan. After resigning from my previous job I decided to continue being a barman and I sent some CVs online. I sent my CV to Expo on 23 April and in just four hours I was contacted for an interview. Initially, as I wanted to make cocktails, they offered me a job for the Martini Pavilion, and I happily accepted. A few days after hiring me, they called to suggest that I work for the Colombian Pavilion, since I could speak Spanish. So now I am here in Colombia. I think it's a great opportunity, because it's like a massive Erasmus programme, but I earn money instead of having to pay. I've met a lot of people, it's a fantastic experience and I am confident that it will be a valuable addition to my CV.