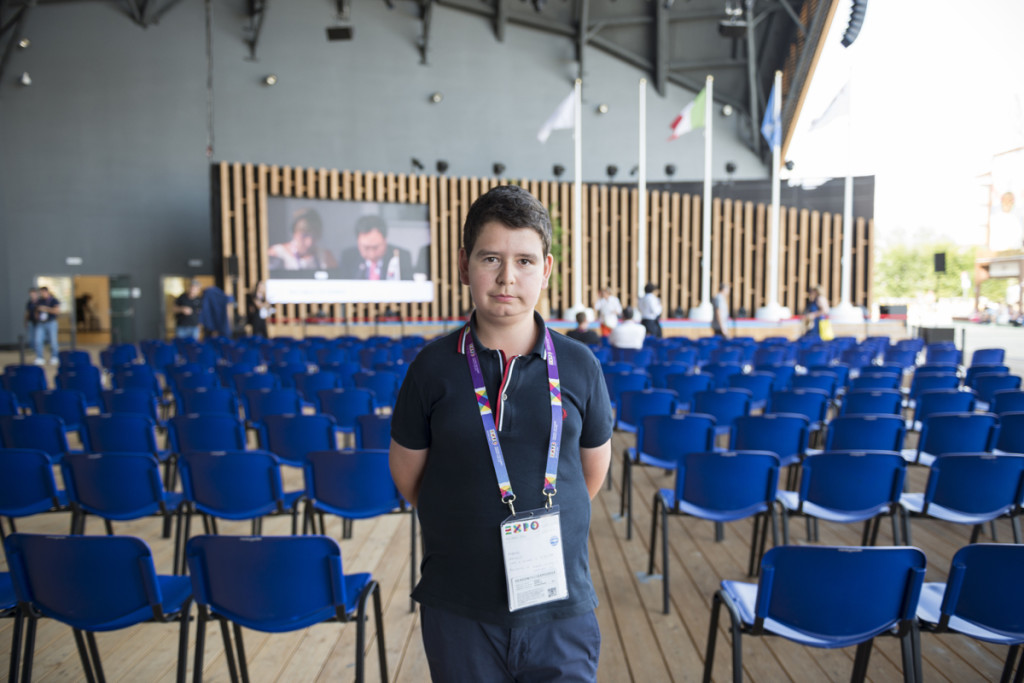 Andrea
---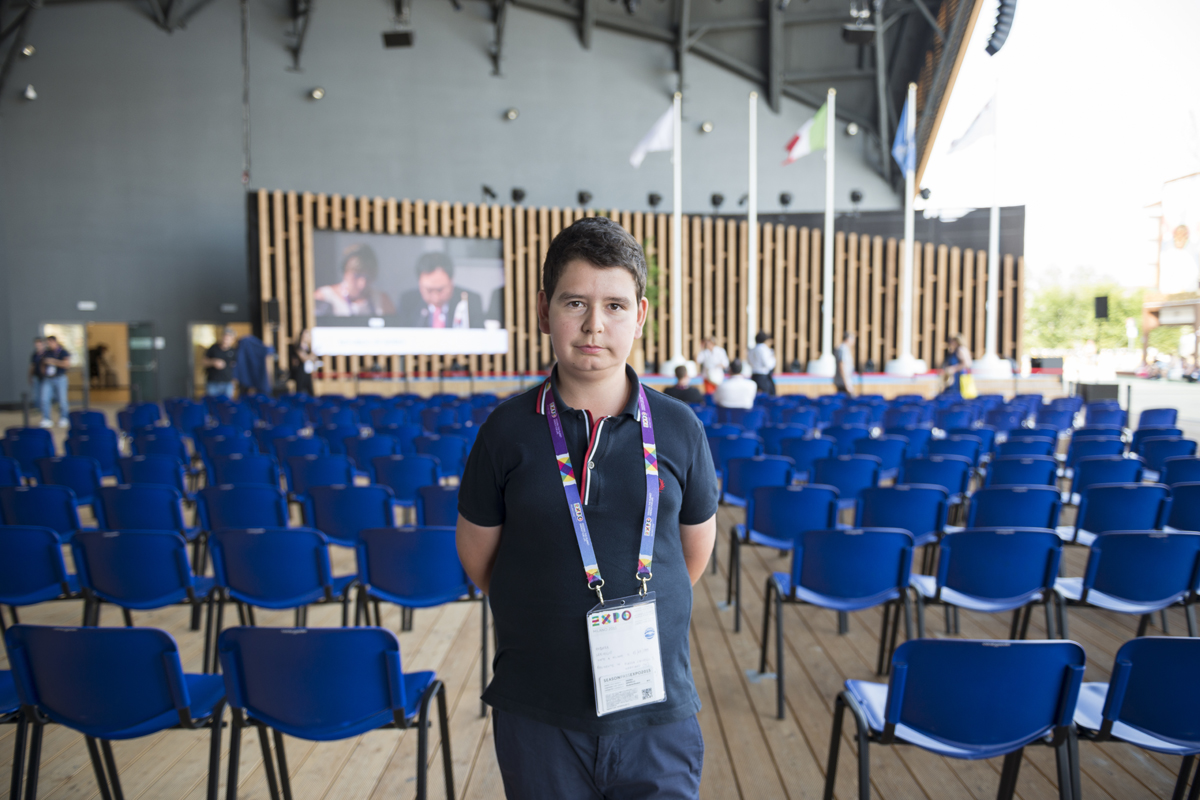 ANDREA // studente // Milano
visitatore Expo
Sono uno studente e abito a circa due chilometri da qui, ecco perché come logistica posso venire quasi tutti i giorni. Vedo i Padiglioni, seguo i National Day ma anche le conferenze e ho conosciuto diverse personalità, sto anche facendo una piccola galleria fotografica, l'ultima foto che ho fatto era insieme al Presidente del Consiglio Matteo Renzi: Che fatica quella foto! Expo mi è subito piaciuta fin da quando Milano ha avuto la fortuna di ottenere l'approvazione della candidatura dal BIE con un tema "colossale" che è, secondo, me il più centrato di questi ultimi anni. Sfamare il pianeta è un tema della cui importanza tutti noi ci accorgiamo nella vita di ogni giorno. Seguo Expo fin dal 2008, da quando avevo 9 anni, ero alle elementari quando ho letto il librettino con la presentazione dell'ex commissario Lucio Stanca. Ho anche fatto la tesina d'esame di terza media l'anno scorso intervistando il dottor Sala ed Expo sinceramente un pochino la sento anche mia, ci ho creduto fino in fondo.
student // Milan
Expo visitor
I am a student and I live about two kilometres from here, that's why I can come here almost every day. I visit pavilions, take part in National Days and conferences. I also met several personalities, of which I am building a small photo gallery; the latest one was with the Prime Minister, Matteo Renzi, ad it was a hard one to take! I have been a fan of Expo since Milan managed to obtain the approval of its candidacy by the BIE, with a "colossal" theme that I feel is the most spot-on of the past few years. We understand the importance of a theme such as feeding the planet in our everyday life. I have been following Expo since 2008, when I was eight; I was a primary school student when I read a booklet with the presentation by former commissioner Lucio Stanca, and my final essay for last year's school exams focused on an interview I did with Giuseppe Sala. I feel that in a way Expo belongs also to me: I've always believed in it completely.