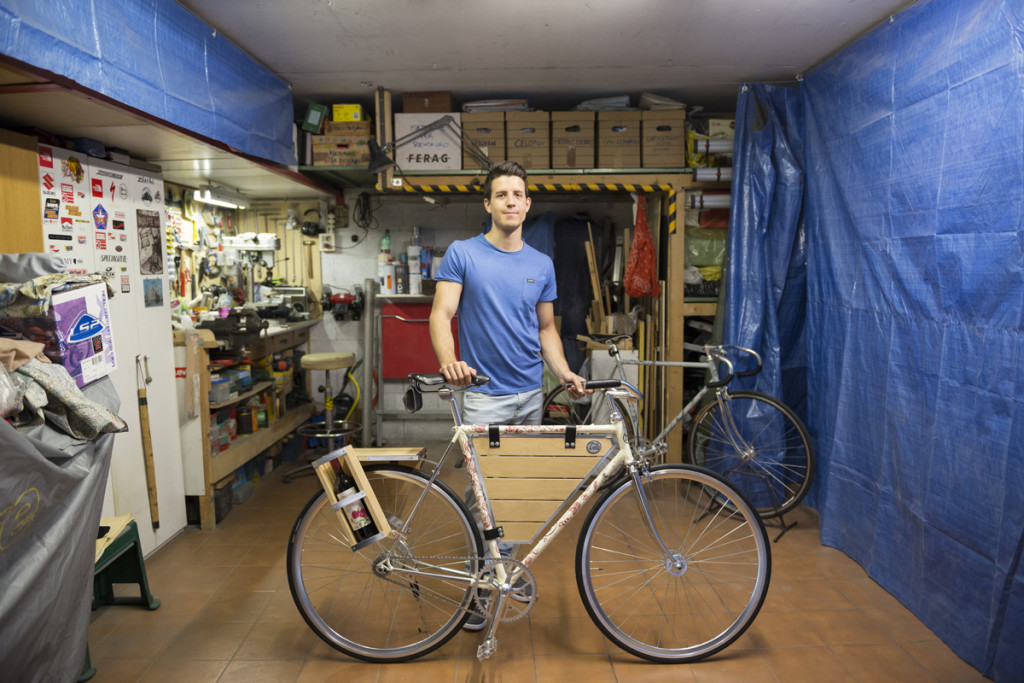 Andrea
---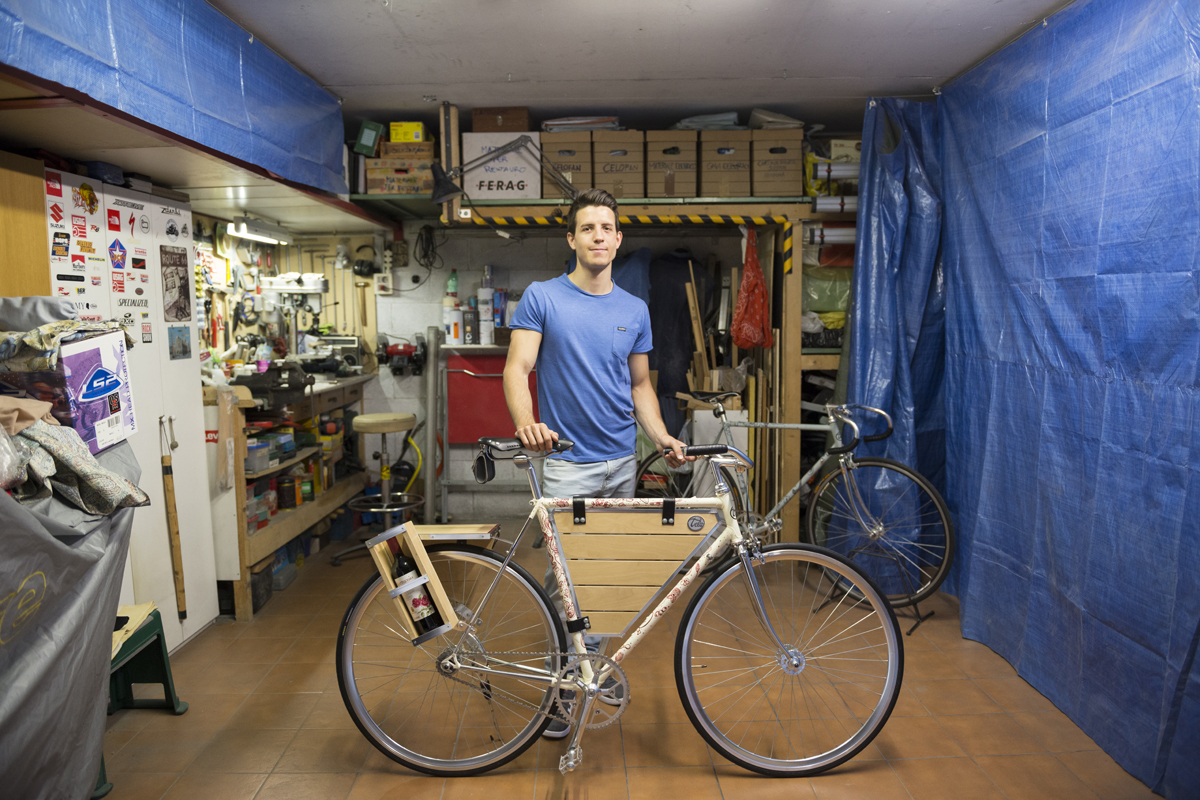 ANDREA // illustratore // Milano
bicicletta "La Schiscetta"
Disegno da sempre, ho studiato al liceo artistico, mi sono diplomato in illustrazione alla scuola del fumetto di Milano e ho lavorato con diversi studi grafici. Ma non ero soddisfatto, volevo lavorare con le mani, non stare davanti a un computer. Così ho unito le mie due passioni: il disegno e la bicicletta creando questo servizio di personalizzazione. Vedo il telaio della bicicletta come una tela bianca su cui dipingere. In occasione di Expo ho realizzato un modello di bici legato al mondo del food, un modello molto classico e romantico, da passeggio e customizzato con accessori in legno per il pic nic.
illustrator // Milan
"La Schiscetta" bicycle
I have always drawn, I studied art at school and graduated in illustration from Milan's Comic School, and went on to work for various graphic design studios. But I wasn't satisfied, I wanted to work with my hands, not to sit all day in front of a computer. So I decided to combine my two passions, drawing and cycling, by creating a customisation service. I see the bike frame as a white canvas on which to draw. For Expo I designed a model linked to the world of food, a very classic and romantic model, a roadster customised with wooden picnic accessories.