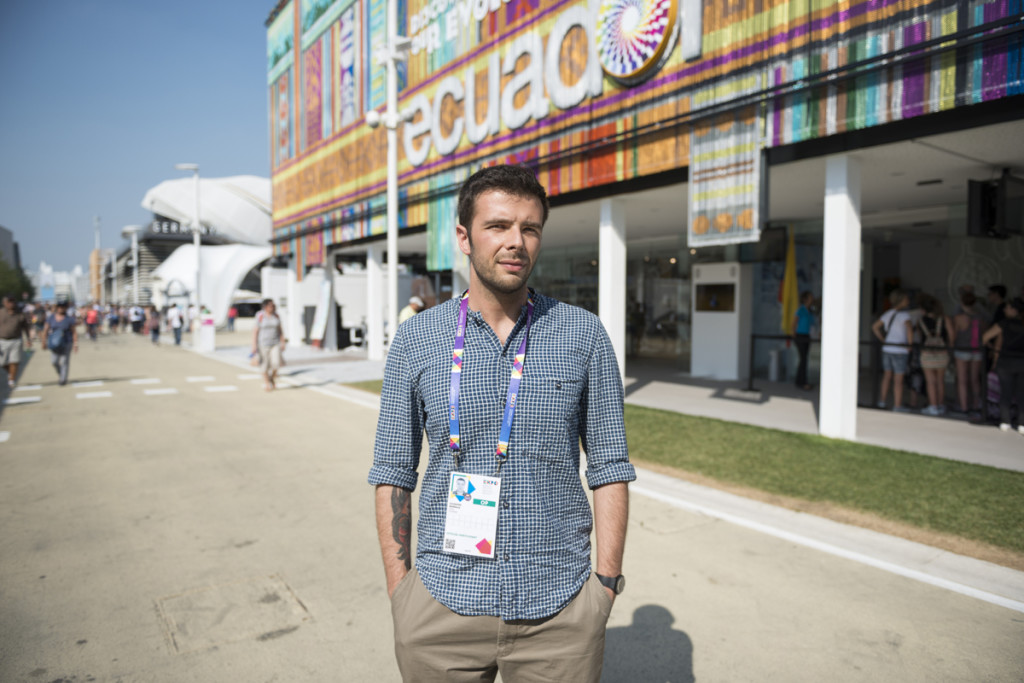 Alessandro
---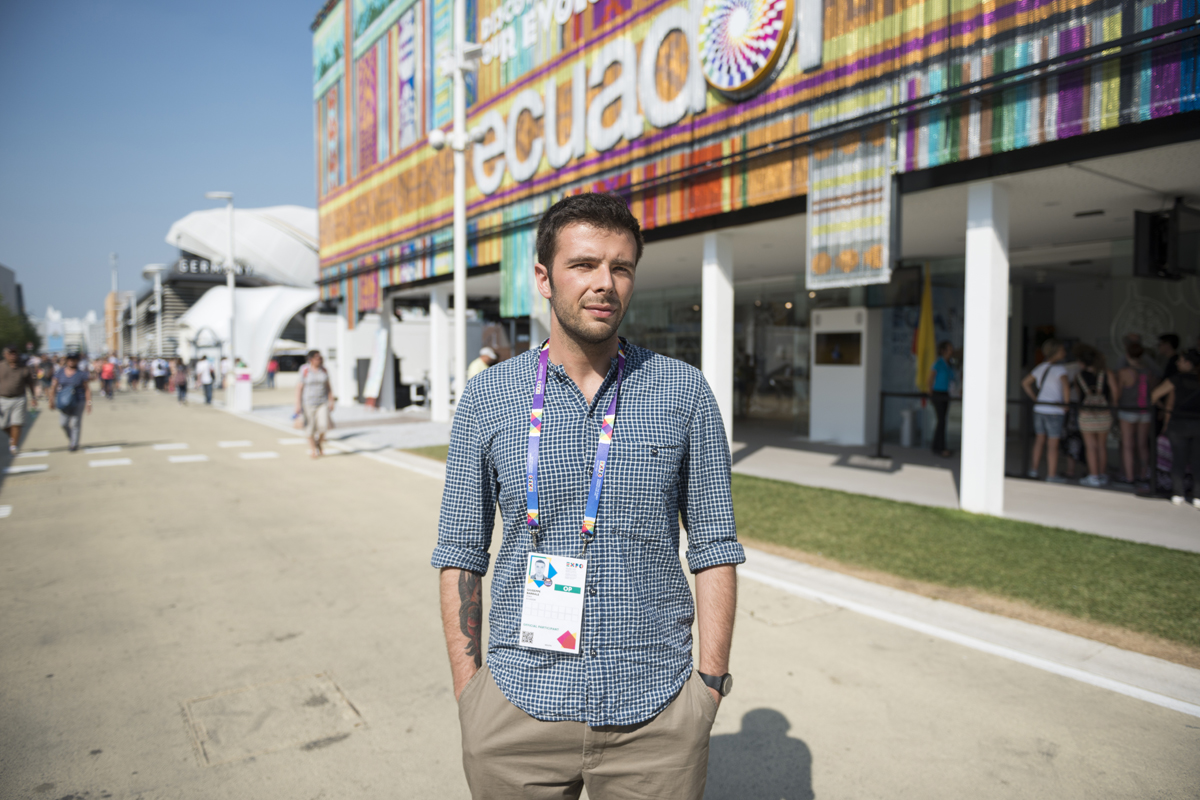 ALESSANDRO // legale // Palermo
Assistente Direttore Padiglione Equador
Ho 31 anni, vengo da Palermo e sono laureato in giurisprudenza. Ho lavorato per quasi due anni in uno studio legale dove ho fatto la pratica per diventare avvocato ma sono qui in Expo perchè ad un certo punto ho voluto dare una virata a quello che era stato il mio percorso fino a questo momento. La voglia di cambiare era tale che l'obiettivo principale era quello di entrare in Expo con qualunque tipo di ruolo, anche non legato alle mie competenze. Nonostante avessi mandato il cv per mansioni di responsabilità inferiore evidentemente è stata riconosciuta la mia esperienza fino a quel momento e ora sono l'assistente della direttrice del padiglione equador. Non ho un pacchetto preciso di mansioni e questa è anche la parte divertente del mio lavoro. Al momento ho mille possibilità e mille idee in testa spero in questi mesi di individuarne una o due e insistere su quelle.
lawyer // Palermo
Assistant Director, Ecuadorean Pavilion
I'm 31, I come from Palermo and I have a degree in law. I've worked for almost two years in a law firm where I trained to become a lawyer, but I'm here at Expo because I had reached a stage where I wanted to turn my life around. My desire to change course was so strong that my main objective was to work for Expo in any kind of role, even if it wasn't related to my skills. Even though I had applied for roles with fewer responsibilities, apparently my previous experience has been taken into account and now I am the assistant to the director of the Ecuadorean Pavilion. I don't have a specific set of tasks, and this is the fun part of my job. At the moment I have a thousand possibilities and ideas in my head: I hope to focus on one or two of them in the coming months.